February 14, 2018, was the day the dreams of 10 couples came true as they were joined in Holy Matrimony at the annual Happy FM Dream Wedding.
The plush ceremony which was held at Cleaver House in Accra, evolved from the popular Happy FM Valentine Mass Wedding event.
The loved-filled ceremony was officiated by a number of renowned pastors, including Rev. King Foli from the Royal House Chapel International.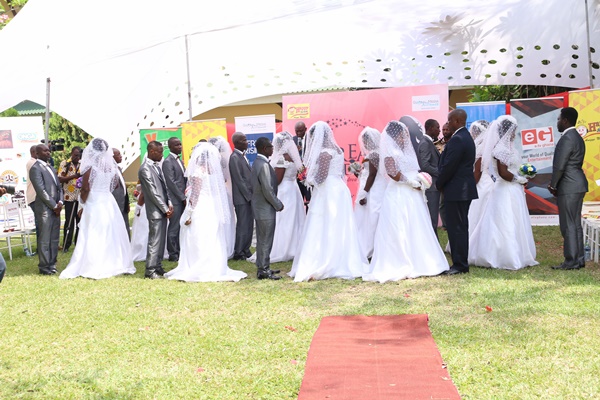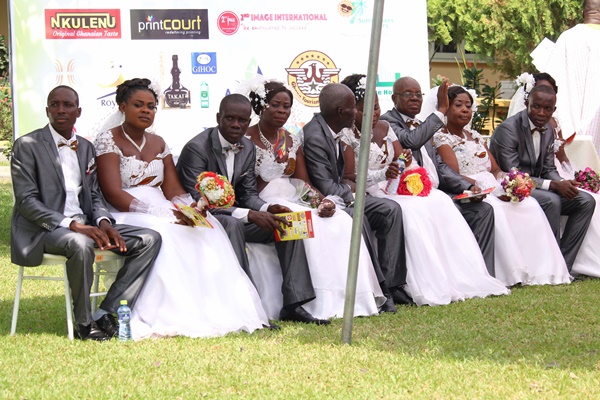 Ohemaa Mercy, Nana Ama Safowaa, Abena Serwah Ophelia, Pastor Kofy and Nosisa Doe, among others, treated the couples as well as their friends and families who were present to share in their joy, to some good musical performances.
Speaking at the ceremony, the Chief Executive of the Global Media Alliance Group, Ernest Boateng, stated that the Happy FM Dream Wedding was the company's fulfilment of a social responsibility it had taken upon itself to carry out each year on Valentine's Day.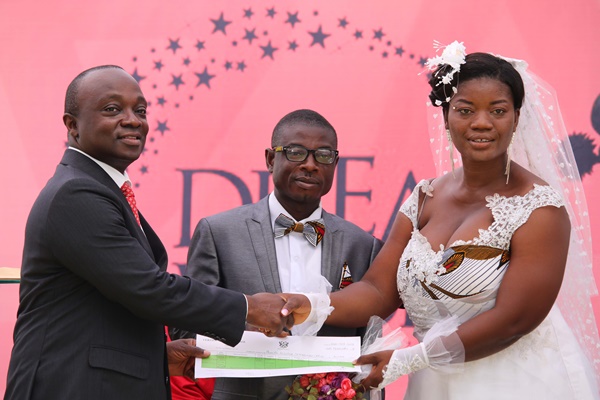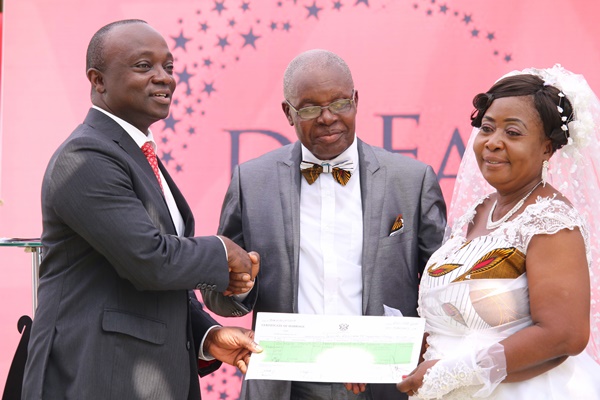 "Happy 98.9FM has been honouring this social responsibility over the past 12 years. Every year on February 14, the Happy FM family brings together various couples in holy matrimony at an all-expense paid event. Over 300 couples have over the years benefitted from this great initiative championed by Happy 98.9FM, with support from our generous partners and sponsors," Mr Boateng said.
He added that the prestigious event organized by Happy FM, is meant to leave a lasting memory in the minds of the couples, as well as their families and friends who witnessed the special occasion.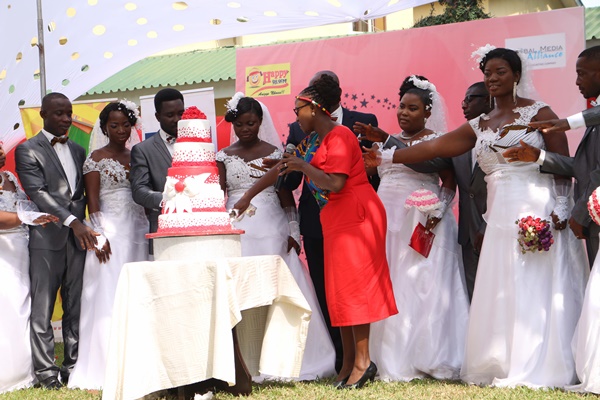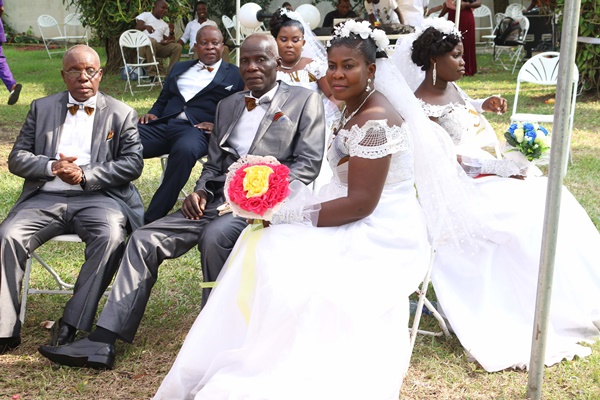 "At Happy FM, we are committed to helping couples desirous of getting married by taking on the responsibility of organizing a classy wedding event at no cost to the couples and providing all the necessary resources including their outfits, refreshment and honeymoon packages among others," he said.
Meanwhile, Mr and Mrs Nutakor, Mr and Mrs Ologo and Mr and Mrs Acquah were adjudged the best three couples and were awarded a special honeymoon treat at East Gate Hotel at East Legon.
The other couples will also enjoy their honeymoon at the Erata Hotel also located in East Legon.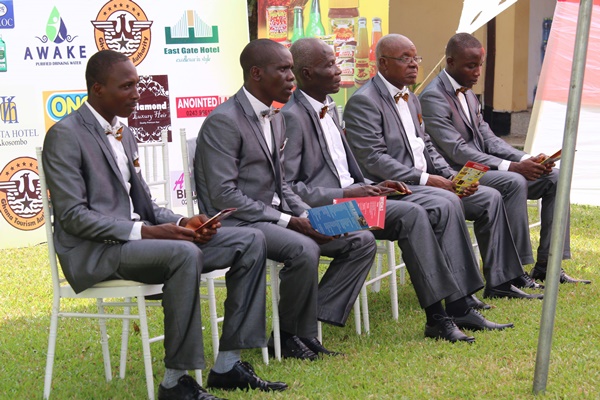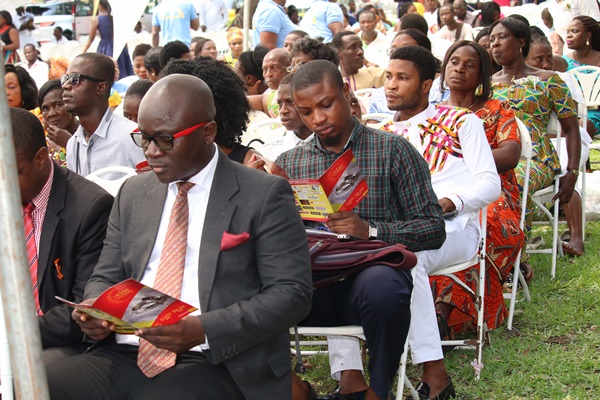 All the 10 couples received hampers from Nkulenu Industries Limited and GIHOC Distilleries among other sponsors.
–
Source: Happy FM