Deputy Brong Ahafo Regional Minister and Member of Parliament for Asunafo North, Evans Opoku Bobie, was on his knees at the public hearing for the proposed Ahafo Region in an appeal for the support of chiefs and people in the area for the creation of the region at the referendum.
He called on the Commission of Enquiry overseeing the creation of new regions to heed to the calls of the people to ensure the Ahafo Region becomes a reality.
The Deputy Minister made this appeal when the Commission, chaired by Justice Stephen Alan Brobbey commenced public hearings into the proposed creation of Ahafo Region from the existing territory.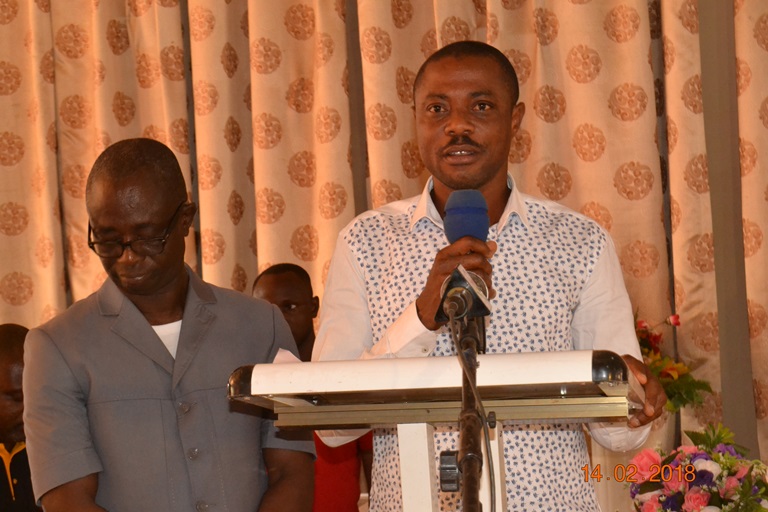 Mr. Bobie outlined the benefits of the proposed new Ahafo Region when created, stating that more jobs will be created and infrastructure for the new regional administration and a befitting regional hospital will be constructed.
He also argued that the regional split will greatly reduce the distance residents would have to travel from their communities to the Regional capital, bringing governance closer to the people.
In a brief presentation, the Ahafo Youth Development  Association President,  Yaw Owusu-Brempong, said the petition for the Ahafo region was first brought up 39 years ago and has since been presented eight times to successive governments.
He thanked President Akufo-Addo for initiating the constitutional procedures for the creation of the region.
He noted that new Ahafo Region would propel development  for the people.
Justice Brobbey, in his address, cautioned the people who came to give their views not to use the opportunity to settle scores.
He warned that their language must be as civil as possible and directed that no mention should be made of a possible location for the regional capital.
The public hearings afforded the Commission the opportunity to seek the views of the Traditional leaders, residents and workers alike.
The Commission will continue with public hearings in Goaso, Sankore, Hwidiem and Bechem in subsequent days.
The Chairman assured the chiefs and people of the proposed Ahafo Region that their views on the creation of the new region would be presented to the President when the Commission made its recommendations.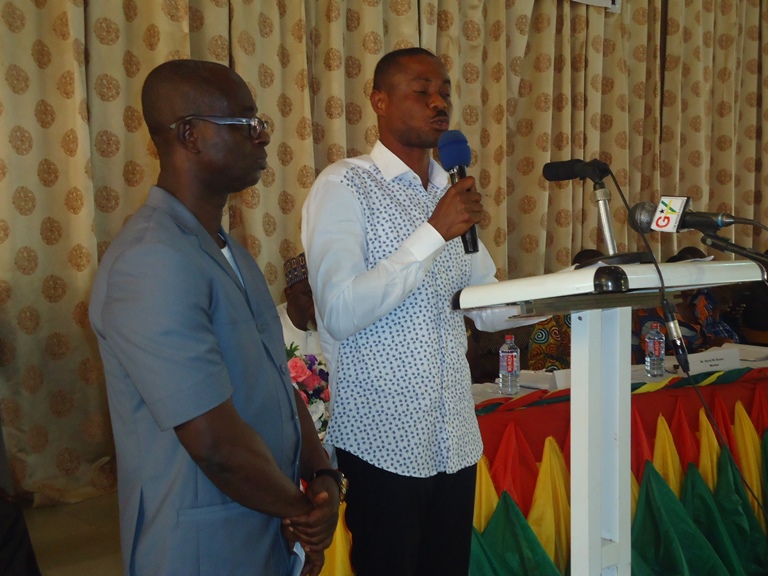 Brong Ahafo Regional Minister, Kwaku Asomah-Cheremeh, said in his welcome address that the creation of the Ahafo region will propel development for the people and create jobs for the youth.
He called on the people and the chiefs to intensify their public campaign ahead of the referendum.
The Omanhene of Goase Traditional Area,  Nana Kwesi Bosomprah I in his address said Ahafo was lagging behind much of the country in terms of development.
He cited the bad road network, the absence of any tertiary institutions in the area, the long distance residents have to travel to Sunyani and the lack of jobs for teaming youth as issues the proposed Ahafo Region can address.
He added that the split would bring governance closer to the people and called on everyone in the area to support the Ahafo region vote 'YES' at the referendum.
–
Source: Imoro T.  Ayibani/ISD