Eastern Regional Minister, Eric Kwakye Darfour has charged heads of the various Senior High Schools in the region to monitor foodstuffs meant for the preparation of meals for students in their respective schools.
This, according to Mr. Darfour will help prevent persons responsible for these items from stealing them as has been reported in some schools, following the implementation of the Free SHS programme.
Speaking to Citi News, the Eastern Regional Minister, Eric Kwakye Darfour strict monitoring of the use of the items by the Heads of the Schools would nip the problem in the bud.
"Institutions are headed by management and they run with rules and regulations and they have a regional director who is directly responsible for the administrations of the schools…They must institute their own internal mechanisms to make sure that these things do not happen but being a human institution, sometimes one or two things will happen," Mr. Darfour said.
Buipe SHS matron arrested 
There have been a number of reports of pilfering by some matrons in various schools including the Ghana Secondary Senior High School and Buipe Senior High Schools
In October 2017, the Matron of Buipe SHS in the Gonja District of the Northern Region was arrested for allegedly stealing foodstuffs belonging to the school.
The matron was arrested, together with a driver and his mate as they were transporting the food items from the school to her residence.
Small quantities of food 
The allegations of pilfering might, to some extent, account for the small quantities of food given to students in some schools.
In September 2017, first-year students of Mamfi Methodist Senior High Schools complained about the small portions of meals served them for lunch.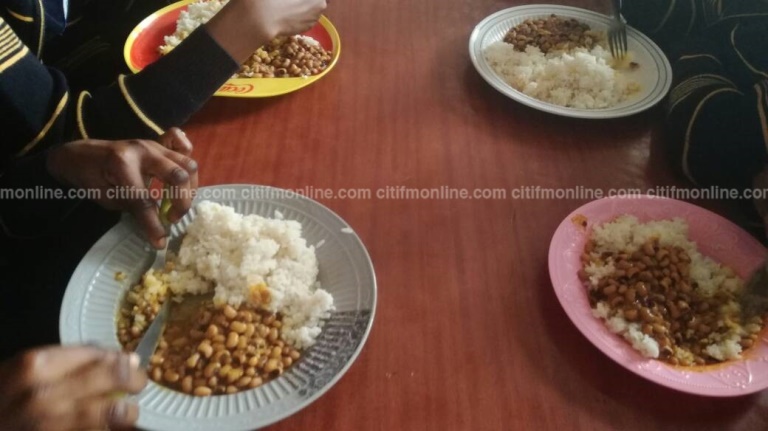 These complaints came days after the free SHS programme was implemented.
Aside from pilfering, the Free SHS programme has been fraught with several challenges including inadequate accommodation for students and the charging of unapproved fees by some schools.
Following these challenges, some sceptics have expressed doubts over the sustainability of the programme.
In a bid to address these challenges, President Nana Addo recently directed heads of institutions to stop the practice of charging unapproved fees.
President Nana Addo warned that any headteacher found culpable will be penalized.
–
By: Marian Ansah/citifmonline.com/Ghana