A lawyer, Professor Kwaku Asare, has called on Parliament to summon the Director of Legal Education at the Ghana School of Law over the mass failure of the school's graduating students in their final examination.
Results from the bar qualifying exam, released on Tuesday, showed that more than 80% of students who wrote the examination in May 2017 failed.
Professor Asare told  Citi News that the General Legal Council must be reconstituted and the system overhauled.
"We cannot have a regulator that does not follow its own laws, does not heed to Supreme Court warnings and consistently fails students so I am calling on Parliament to summon the Director of the School of law and the Chairman of the General Legal Council to explain why they continue to use the independent examination board – a board that the Supreme Court has said is alien to our legal system."
Prof. Asare also made a number of calls including asking Parliament to summon the Director of the Ghana School of Law to explain why they "unlawfully denied access to about 3,000 students who under the laws of Ghana are qualified to have professional legal education."
He demanded an explanation from the School as to why most of the students failed their final exams.
The lawyer also called for the setting up of a committee of legal examiners by Parliament to "review the examination, the marking scheme and the exams scripts to find out what has gone terribly wrong with these examinations."
The massive failure comes at a time when Parliament is debating an LI brought before it by the General Legal Council (GLC); the body that oversees the legal profession and legal education in Ghana.
The LI, if endorsed by Parliament will see the legalization of entrance examination and interview processes by the GLC for prospective law students.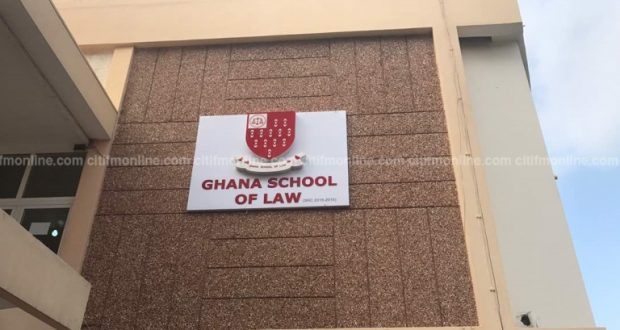 Re-mark exam scrips, scrap exam board
In the wake of this development, the Students' Representative Council (SRC) of the Ghana School of Law, has also called for the examination scripts of the Ghana Law School students to be re-marked.
peaking on Eyewitness News, the President of the school's SRC, Sammy Gyamfi, said the results did not accurately reflect the performance of the students who sat for the exams.
He stated that in order to ensure the integrity of the exams and the results which were released, the scripts have to be re-marked by "a credible and independent body."
"Clearly this is a sad day for professional legal education for Ghana. The published results are very dispiriting and discouraging, very disappointing and clearly unacceptable. The results as we have now don't reflect the true performance of the students. We can't vouch for the integrity of these results, the integrity of the results is questionable," he said.
–
By: Marian Ansah/citifmonline.com/Ghana
Follow @EfeAnsah