Managers of Delta Agro Limited in Tema say they have "learnt their lessons" after their cashier, Ahmed Safiadeen, was shot and killed by robbers on Wednesday after he had withdrawn money from the bank.
The money thought to be in the region of GH¢200,000 was meant to pay the February salaries of the company's workers.
The robbers are believed to have followed Mr. Safiadeen from the bank and shot him in his Toyota Corolla and made away with the amount. In the meantime, the company has closed down temporarily, whiles arrangements are being made to airlift the body of the deceased to his home country, Lebanon.
While many Ghanaians have noted this incident as the latest in a growing list of armed robbery attacks in various parts of the country, others wondered why the company had decided to withdraw such a huge sum of money instead of paying their employees through the bank.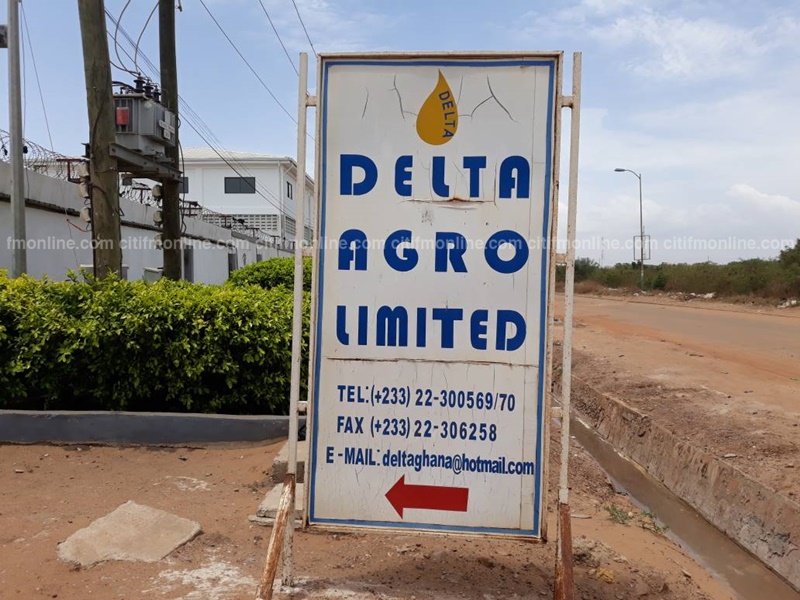 The Human Resource Manager of the Company, John Okoe Laryea, admitted that prior to the incident, this method of payment had seemed convenient, but insisted that the company would change their routine.
"It's not an issue per se. Sometimes you want to do your work in a convenient manner but what has happened is a sign that it is not a convenient way of doing payments. We've learnt our lessons in a very difficult way and we're hopeful that things will change in the near future," he told journalists including Citi News' Anass Seidu.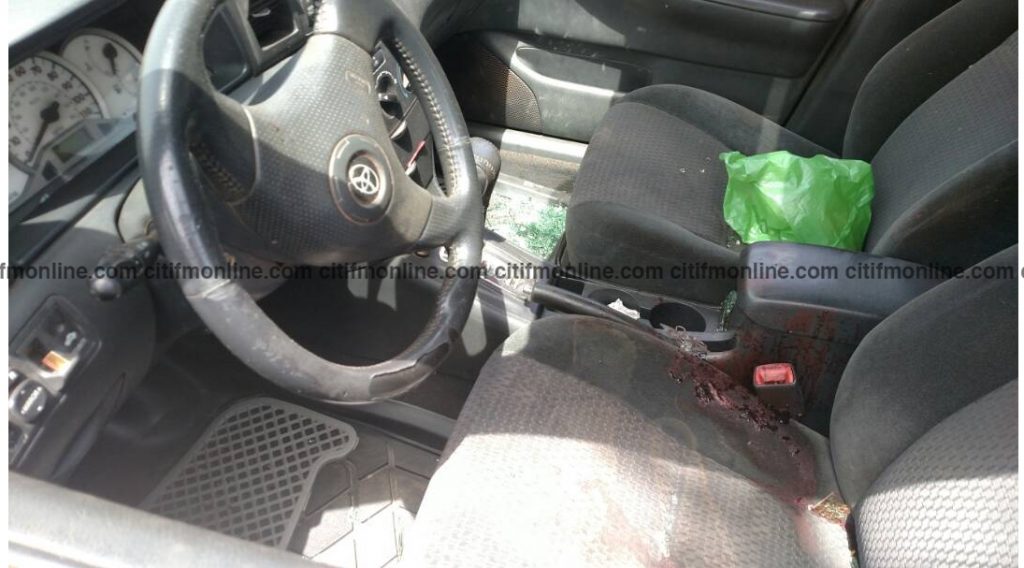 'Workers understand'
As a result of Tuesday's attack, workers of the company might have to wait a little longer for their salaries.
However, Mr. Laryea believes that the staff understand the "difficult situation" the company is in at the moment and aren't demanding to be paid.
"It's a very difficult situation but as we all know Ghanaians are very considerate when it comes to sharing our brother's pain. They understand that if this situation hadn't happened, they would have been sorted out by now. The workers understand that we are in a difficult time so they are taking it easy. Hopefully, in due course, all these things will be sorted out. They know that there isn't a single period where their money had been held for days before being paid. They are joining the company in these hard times to see what happens in the future," he said
Back on Monday.
Mr. Laryea added that the workers of the company, who were a little shaken after the incident, had been given a few days off to recover.
He, however, expressed his hope that work would resume on Monday.
"Yesterday, we only operated until the incident, after which we shut everything and went home. Some of us followed to the hospital and went to the police station for an official complaint to be made and the police came back to do further investigations. Today we've closed and tomorrow as well, we aren't working. God willing, we'll come back on Monday to continue our activities," he added.
The Police have since stated that they are on a manhunt for the suspects involved. This incident adds to the growing number of robbery incidents in recent times.
On Tuesday, there were two robbery attacks in the North Kaneshie area which left some persons injured.
There have also been a number of robbery attacks in some parts of Accra and Koforidua in recent days.
'We're ready to die'
Despite these constant attacks the Director of Operations for the Ghana Police Service, COP George Akufo Dampare has said although his outfit is logistically deficient, they are ready to put their lives on the line to ensure the safety of every Ghanaian.
Speaking on the Citi Breakfast Show, Dampare also noted that the support of the citizens will go a long way to help the Police Service combat the increasing rate of crime in the country.
"We want to give them [citizens] the assurance that we will go every length, including losing our lives to make them safe. We understand that we are not there yet, in terms of the full complement of our equipment. We also understand that over the years, government after government has made an attempt to bring us to a particular level in terms of equipment," he said.
–
By: Edwin Kwakofi & Anass Seidu/citifmonline.com/Ghana