The Central Regional Police Commander, DCOP Paul Manly Awuni, has warned that the police will track down, arrest and prosecute spiritualists who supposedly provide fortification for suspected criminals.
He has advised those spiritualists to immediately cease such services to criminals as a way of helping the police successfully fight crime across the country.
DCOP Awuni issued the warning this morning during a media briefing at the Regional Command in Cape Coast, when the service displayed diverse items retrieved from criminals arrested around Gomoa Potsin on March 15.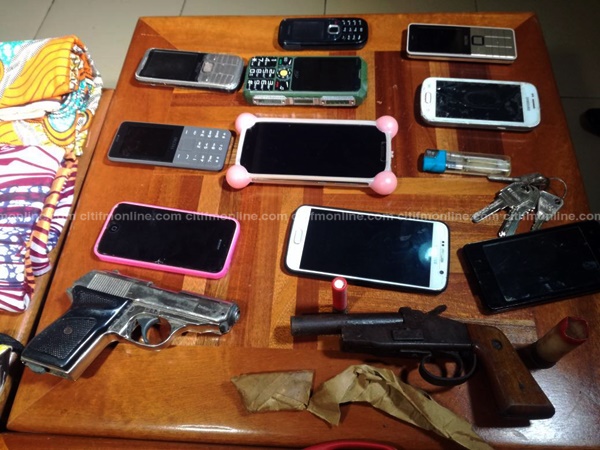 In all, the Central Regional Command has arrested six suspects who on January 29 this year, armed with pistol and knives, allegedly attacked a victim at his residence at Gomoa Potsin, and robbed him of his money and private weapons.
In the attack, the victim who resisted the alleged robbers was shot in his right thigh, leading to an amputation of that leg.
However, luck eluded the robbers when on March 15, upon intelligence, they well apprehended by a team of policemen from the Regional Command.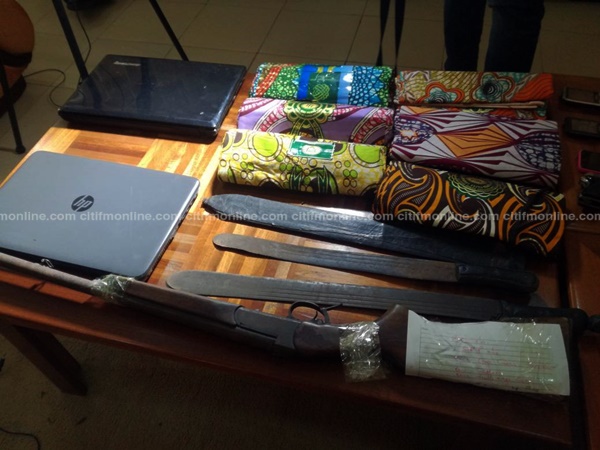 The suspects, who were arrested at Amenfi Boadze near Apam, are aged between aged 21 and 45.
A search in their home led to the discovery of one foreign pistol, one locally manufactured pistol loaded with one cartridge, an SB short gun and an empty BB cartridge shell.
Other items retrieved from the alleged suspects are two sharp classes, six new wax prints, two laptops and their accessories, and ten mobile phones.
All the suspects will be remanded to allow for further investigations, according to the police.
–
By: Joseph Ackon Mensah/citifmonline.com/Ghana