Municipal and District Assemblies (MDAs) in the Upper East Region have signed performance agreements with the people of the region to deliver improved social services to citizens and communities.
Under the performance agreements, the 13 MDAs are required to initiate innovative strategies to generate local revenues with support from the government, geared towards job creation, prosperity and equal opportunity for all citizens.
Key among the areas for improved performance are infrastructure, social services, economic development as well as environment and sanitation. The rest are education, water, health, agriculture and enterprise development.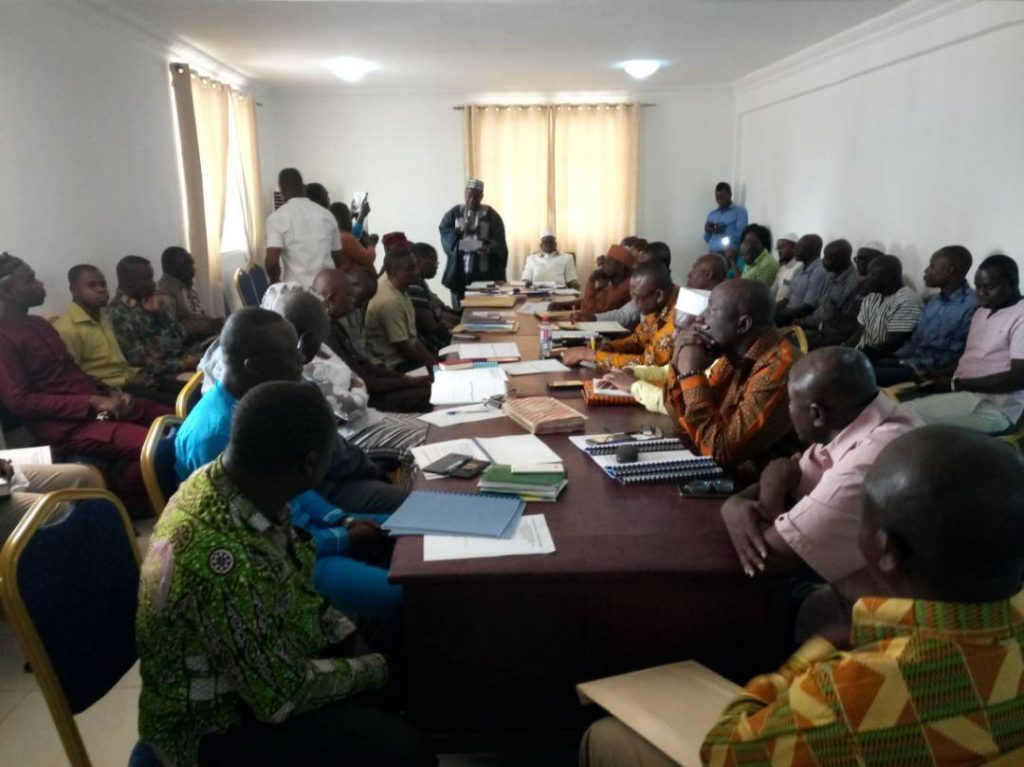 Speaking at the ceremony in Bolgatanga, Upper East Regional Minister Rockson Bukari, entreated the various Chief Executives to provide resources and political backing, while coordinating directors assemble the resources for achieving the set goals.
Mr. Bukari stressed that the assemblies have no excuse for not meeting the targets set in the contracts.
He urged assemblies to scale up their revenue mobilization strategies and database development to aid their quest to achieve the contract objectives.
The Acting Chief Director of the Upper East Regional Coordinating Council, Alhaji Mahamadu Azonko, said the RCC will monitor the progress and provide assistance to address any challenges during the implementation of the signed contracts.
He impressed on MDCEs to expedite action on completing and furnishing the RCC with their medium-term plans for the period between 2018 and 2021.
For his part, the Dean of MDCEs in the region, Mr. William Aduum pledged to work in synergy with all key stakeholders to achieve the goals set in the signed contracts.
The ceremony was attended by all the 13 Municipal and District Chief Executives and their Coordinating Directors.
–
By: Frederick Awuni/citifmonline.com/Ghana