Abutia Development Union, (ADU), an association of committed citizens of Abutia Traditional Area in the Volta Region, is asking the government to hand over management of the Kalakpa Game Reserve to the Traditional Authority over what they describe as the failure of the Forestry Commission to make good use of the reserve.
Speaking at this year's Asafotu Easter Festival of the people in Abutia-Kloe over the weekend, the Association's acting General Secretary, Michael K. Wayo, bemoaned the activities of illegal lumbers in the forest in the full glare of Field Officers of the Commission, a situation he said is depleting the forest and denying the natives the socio-economic benefits of the game reserve.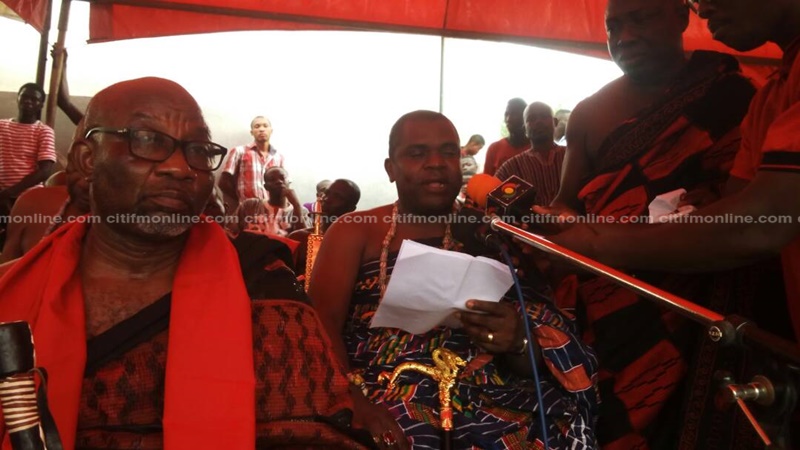 "The land has been turned into a goldmine for settlers and illegal chainsaw operators thus depleting the otherwise virgin land. There is the wanton destruction of the Forest Reserve coupled with illegal harvest of rosewood and poaching of animals in the forest with impunity in the full glare of Wildlife Officials. We the people of Abutia have one message for the government; give our land back to us because it is not being used for its intended purpose."
He insisted that development would be enhanced in the area, if the people are given full control over the management of the forest.
He said the Association is drafting  some regulations which include the imposition of fines for various offences in the forest which would soon be promulgated by the Traditional Council for further action by the District Assembly.
The Paramount Chief of the area, Togbega Abutia Kodzo Gidi V, who backed the call, asked that the Forestry Officials vacate the sanctuary if they cannot deal with the illegal activities.
Covering about 32,020 hectares of forest land, the Kalakpa Game Reserve traverses two traditional areas; Adaklu and Abutia, and it is home for wild animals such as buffaloes, antelopes, baboons and smaller mammals.
Before it became a forest reserve in 1975, it was a hunting ground for the locals.
–
By: King Nobert Akpabli/citifmonline.com/Ghana