The father of a Nigerian schoolgirl being held by Islamist militant group since February has told the BBC he is delighted to hear her voice in a recently released audio recording.
"It really is her voice. Before, I thought she wasn't even alive," Nathan Sharibu told BBC Pidgin.
His daughter was kidnapped along with more than 100 girls from Dapchi town.
The others were later freed but she was kept, reportedly because she refused to convert from Christianity to Islam.
The 35-second audio recording, which is yet to be authenticated by Nigerian authorities, was published by Nigeria's cable newspaper on Monday.
In it, the 15-year-old girl calls on the government to help her.
Her father said the recording had given the family hope: "I'm really encouraged that I heard the words of my favourite daughter."
Mr Sharibu said the whole family was pleading for the government to do more – as were "Christians and some Muslims that are praying for my daughter".
"We are very, very sad in the family. I hope they will put more pressure concerning her release."
What happened in Dapchi?
Militants stormed the north-eastern town of Dapchi on the evening of 19 February. They headed towards the compound of a girls' boarding school as they fired guns into the air. They then forced the girls into a vehicle and sped off.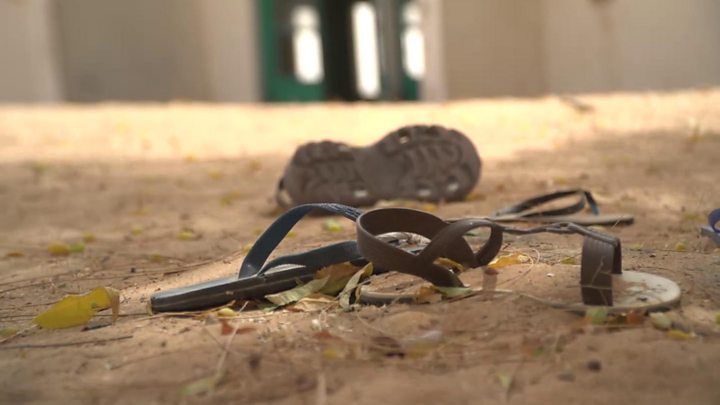 The 110 girls were taken by a Boko Haram faction known as the Islamic State's West Africa Province (Iswap).
Of those seized, 104 girls were released in March but five reportedly died during their captivity.
Nigeria's government denied claims that the militant group was paid a ransom for the girls' freedom, or that there was a prisoner swap.
Information Minister Lai Mohammad told the BBC in March that the girls' release was part of ongoing talks about an amnesty in return for a ceasefire.
The Dapchi incident was similar to the kidnap of 276 girls from another north-eastern town of Chibok in 2014, which sparked the #BringBackOurGirls campaign.
Boko Haram militants have released more than 100 of the Chibok girls but at least 100 are still being held by the militant group. Their whereabouts are unknown.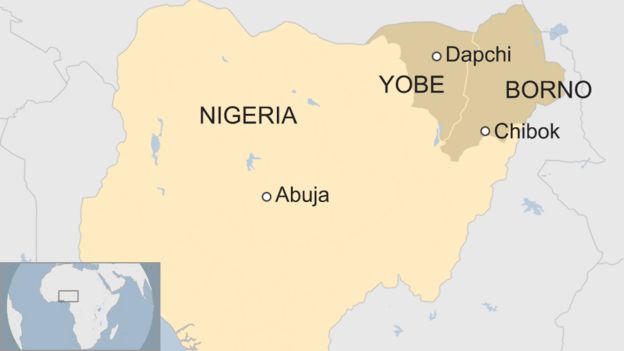 –
Source: BBC