A volcano has erupted on a small Italian island, killing a tourist, Italy's Ansa news agency reported.
The victim died while hiking towards the volcano's summit on Stromboli, Marco Giorgianni, the mayor of neighbouring Lipari, told Ansa.
Firefighters were tackling blazes caused by the eruption, Ansa reported.
"We saw the explosion from the hotel. There was a loud roar," Michela Favorito, who works in a hotel on the island, told Reuters news agency.
"We plugged our ears and after this a cloud of ash swept over us. The whole sky is full of ash, a fairly large cloud," he said.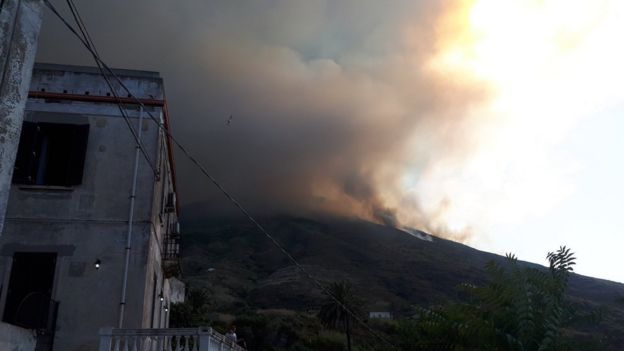 Holidaymakers were reported to have run into the sea after seeing ash rising from the volcano. The island is a popular location for holiday homes of the rich and famous.