Graphic Showbiz held a forum on the creative arts and tourism on Monday, November 23, 2020, at the Executive Theatre of TV3.
The forum themed: "Moving from promises to action, a discussion of party manifestos on the creative industry," was aimed at assessing manifestos by the political parties as with regards to the creative and tourism sectors.
The forum attracted a lot of big names on the arts and entertainment circuit including President of the Creative Arts Council, Mark Okraku Mantey; Chairman of the Ghana Music Rights Organisation (GHAMRO), Rex Omar; Highlife musicians, Amandzeba and Akosua Adjepong, Chairman of the National Film Authority, David Dontoh and filmmaker/Executive Secretary of the National Film Authority, Juliet Asante.
Others were poets Nana Asaase and Rhyme Sonny; tourism advocate, PaJohn Bentsifi Dadson; former Editor of Graphic Showbiz, Nanabanyin Dadson; CEO of Ghana Tourism Authority (GTA), Akwasi Agyemang; former MUSIGA President, Diana Hopeson; Gospel musician, Bernard Amankwah and CEO of 3Music Awards, Sadiq Abdulai Abu.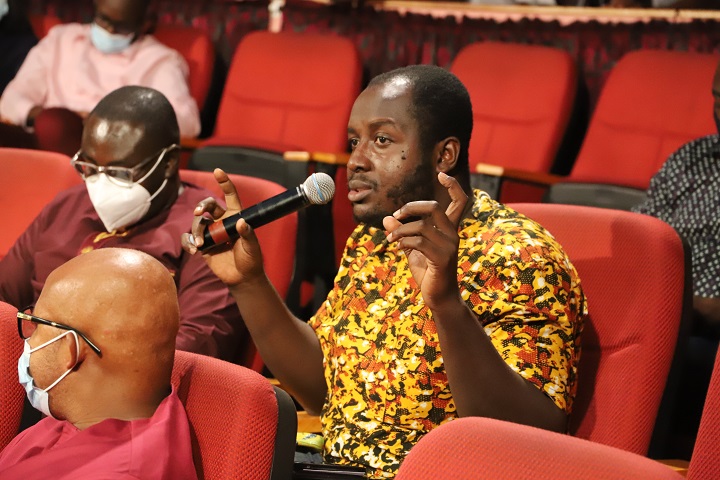 There was also representation by some political parties including Ekow Jones from the Progressive People's Party (PPP).
With a strong panel made up of CEO of Glitz Africa, Claudia Lumor (fashion); veteran actor/playwright (Abeiku Sagoe); producer/director and NAFTI lecturer George Bosompim (Film); rapper, Edem (Music), poet, Oswald Okaitei (poetry) and Senior Expert on Communications in Africa at the World Tourism Organisation, Kojo Bentum-Willams (tourism) and ably moderated by Graphic Showbiz columnist and General Manager of Media General Television, Francis Doku, the discussions were lively and insightful and contributions by panellists very informative.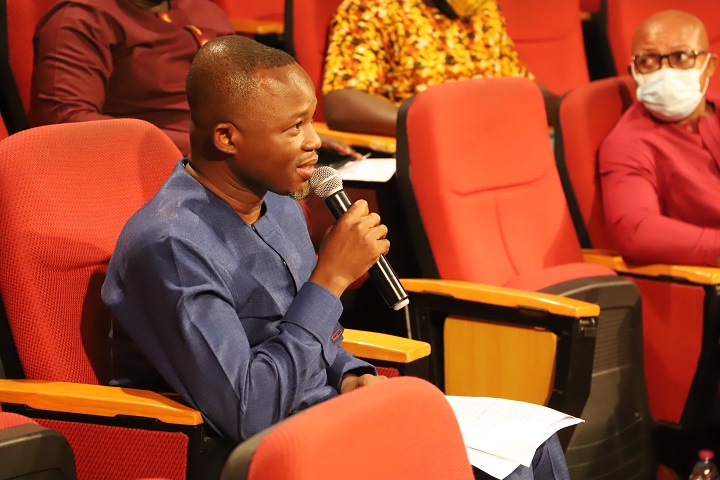 According to patrons of the programme, more fora on the arts will give industry players more opportunities to let their voices be heard and also give the creative arts and tourism sectors the relevance they deserve.
After initial statements concerning their areas and how well or not they have been represented by the political parties as well as follow up questions, the floor was open for contributions and the guests did not miss the opportunity to express themselves, chronicling the years of neglect and what can be done going forward.
Structures
One of the major issues that were highlighted at the forum was the need for structures for the creative and tourism sectors.
A bane of the industry has been the lack of structures and this was raised by several speakers including Abeiku Sagoe and Akwasi Agyemang who reiterated that point during their submissions.
Akwasi Agyemang asked industry players to be organised as it was a way they could effectively fight to get their issues addressed.
Abeiku Sagoe urged that there should be a more harmonious relationship among the tourism, creative arts and culture sectors, a point which Akwasi Agyemang agreed with.
"When the Ghana Tourism Authority introduced the "See Ghana, Eat Ghana, Wear Ghana, and Feel Ghana" initiative, industry people thought it was just something we were doing on our own so they didn't take advantage of it," he disclosed.
Others like musician Edem urged creative arts players to come together and present a document of action that any political party that comes into power would follow.
More platforms
In the course of the two-hour event, the panel members and guests expressed excitement at the event and asked that Graphic Showbiz should organise more of such events.
According to them, such platforms were important to enable them to free their minds and seek solutions to the problems bedevilling the creative and tourism sectors.
In her welcome remarks, Editor of Graphic Showbiz, Adwoa Serwaa Bonsu indicated that from 2021, there would be a forum every quarter that would tackle pertinent issues.
Graphic Showbiz columnist and General Manager, Media General Television, Francis Doku, moderated the forum
The forum was in partnership with Media General and Cheezzy Pizza.