Africa's football governing body (CAF) has announced Morocco as host of the 2025 African Cup of Nations (AFCON) at its Executive Committee meeting; 24 nations will compete in the tournament.
This is the second time the North African nation will host Africa's flagship football competition; Morocco first hosted the tournament in 1988 that had Cameroon win the title for the second time.
CAF's Executive Committee will also name the host nation of the 2027 AFCON at the meeting; the immediate next AFCON will be hosted in Cote D'Ivoire. Senegal is the defending champion.
The latest development coincides with Morocco's rise in the sport in recent years with the National Men's Football Team-The Atlas Lions- make history as the first African nation to play at the semifinal stage of the FIFA World Cup.
Morocco has in recent years hosted several CAF competitions including the 2023 Women's AFCON and the past two editions of the Women's Champions League.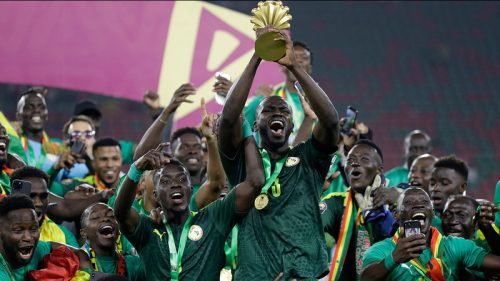 Morocco's Female National Team Atlas Lionesses-finished second at the last held Women's CAF and made it to the second round of the FIFA Women's World Cup.