A registered nutritionist, who has been left frustrated by the government's inability to allow her to serve the nation, has bemoaned the lack of regard for preventable healthcare services like the one she offers.
This nutritionist, Akosua Konadu, just wants to repay Ghana back for the support she had during her education, but the issue of clearance from the government has left her unable to do so like many other healthcare professionals.
She is of the view that the disregard for certain category of health-workers, was manifesting itself in the health status of the citizens.
"As far as I am concerned, I am trained and I want my people to benefit from what I have, as a professional nutritionist. I cant keep my knowledge. I want people to be better. I want malnutrition to end," she declared on Eyewitness News.
Her remarks came hours after graduate nurses stormed the premises of the Ministry of Health on Monday morning to demand postings to government health facilities.
Monday's protest by the over 200 graduate nurses was the latest attempt by healthcare professionals, ranging from physician assistants bonded diploma nurses and midwives, to draw government's attention to the need for posting.
Ms. Konadu, who was speaking on the Point Blank segment on Eyewitness News alongside Richard Osei Yeboah, the President of the National Health Students, said her profession was in need of more support.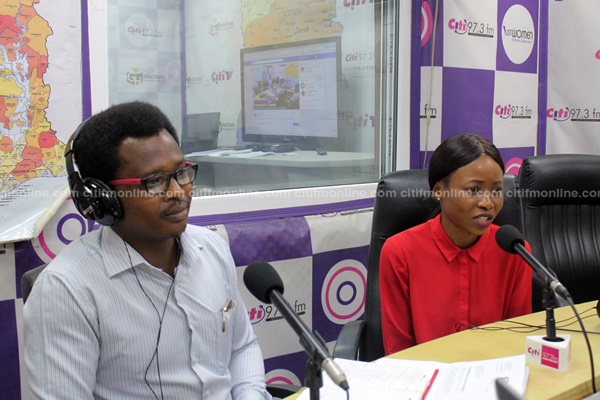 She has been seeking employment, but like the other health professionals, she needs clearance from the Ghana Health Service, via the Finance Ministry before getting any placement in health institutions.
"If this advocacy was going on as far as nutritional health was concerned, I think that some of these issues would have been addressed. People are dying of hypertension, stroke and all the non-communicable diseases," she stated.
"The government will need to absorb these professionals because what is the use if our people can't benefit from us [nutritionists]. Their taxes somewhat supported us even though we paid fees so what is my use if I have all this information at my disposal and cannot help people and have my people die of simple issues."
The 'silent killer'
UNICEF has cited nutrition issues in Ghana as a "silent killer."
"Too many children in Ghana suffer from health issues stemming from malnutrition which is an underlying cause of one-third of all child deaths. More than one in five children in Ghana is stunted (suffering from chronic malnutrition)," UNICEF has said.
The situation is worse in the Northern Ghana where almost two in every five children are stunted, and more than 80% of children suffer from anaemia.
Ms. Konadu highlighted how ill-equipped Ghana was to fight malnutrition in northern Ghana despite the efforts of a number of NGOs.
"Go to the three northern regions, there are several NGOs in the system but we are not making any impact because the professionals are not on the field. Go to Wa; they have no regional nutritionist, they have no district nutritionists," she lamented.
Exploitation from private sector
Some of these health professionals try to get busy working in private institutions, but some of them end up getting exploited, according to Ms. Kondadu.
"What you are even due, you are not given. They are taking advantage of professionals. Somebody goes to work from morning to evening and is taking Ghc 400 or GHc 500 a month. It is so bad. A good number of them are taking advantage of the professionals because if the government, who is the mother is failing to do something about the situation, what do you think the private people will do."
–
By: Delali Adogla-Bessa/citifmonline.com/Ghana