Iranian President Hassan Rouhani has warned that the US will face "historic regret" if Donald Trump scraps the nuclear agreement with Tehran.
Mr Rouhani's comments come as UK Foreign Secretary Boris Johnson travels to Washington as part of international efforts to persuade President Trump's administration not to abandon the deal.
Mr Trump has strongly criticised the agreement, which he calls "insane".
The deadline for a US decision on whether to pull out is due in a week.
The agreement signed between Iran, the US, China, Russia, Germany, France and Britain in 2015, lifted crippling economic sanctions on Iran in return for curbs on its nuclear programme.
European allies France, the UK and Germany all agree the current deal is the best way to stop Iran developing nuclear weapons and the UN also warned Mr Trump not to walk away from the deal.
But Mr Trump has threatened to withdraw unless the signatories agree to "fix the deal's disastrous flaws".
In remarks carried live on Iranian state television on Sunday, President Rouhani said: "If America leaves the nuclear deal, this will entail historic regret for it."
He warned Iran had "a plan to counter any decision Trump may take and we will confront it".
Iran insists its nuclear programme is entirely peaceful and says it considers the deal non-renegotiable.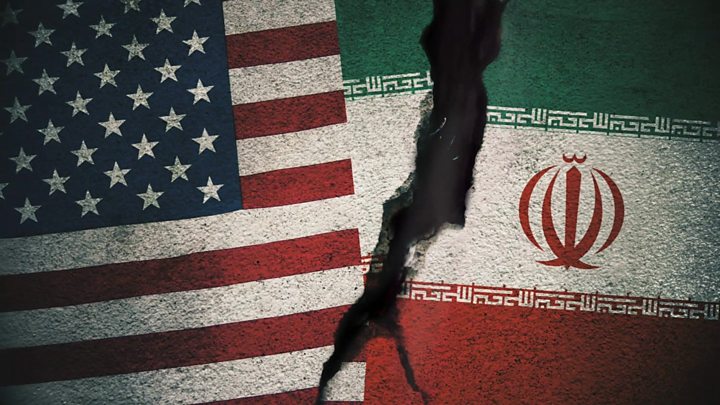 The leaders of the UK, France and Germany have thrown their support behind the current agreement, but say some of the concerns raised by President Trump must be addressed.
He is unhappy that it only limits Iran's nuclear activities for a fixed period and does not stop the development of ballistic missiles.
He also said it had handed Iran a $100bn (£72bn) windfall that it used "as a slush fund for weapons, terror, and oppression" across the Middle East.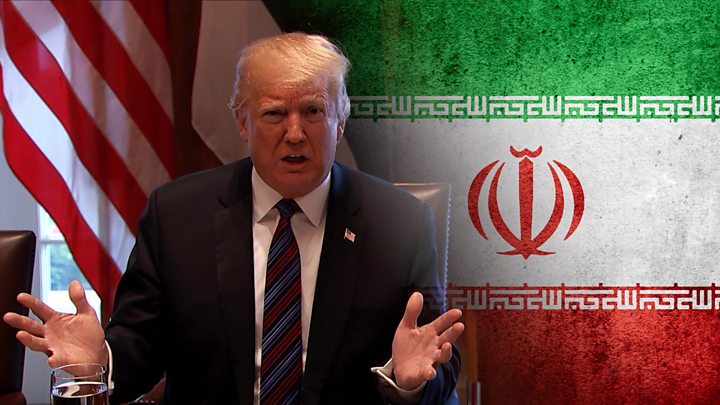 During two days of talks in Washington, Mr Johnson will meet US Vice-President Mike Pence, National Security Adviser John Bolton and foreign policy leaders in Congress.
Earlier this month, he said it was important to keep the deal "while building on it in order to take account of the legitimate concerns of the US".
Mr Trump has until the deadline of 12 May to make a decision on the deal – the next deadline for waiving sanctions.
–
Source: BBC