"It's not a 'crisis,' but we have to be disappointed."
"All the teams have spent a lot of money. Brighton has also spent money. When Manchester United comes, it inflates the price. That is also true."
This statement piqued my interest, considering that Roberto De Zerbi's starting eleven, which faced Manchester United, costs a mere fraction of what the club spent on Jadon Sancho, who now finds himself relegated to the reserves, even observing the under-18 team's training sessions at Carrington.
Allow me to illustrate this scenario for Manchester United fans: De Zerbi didn't even have access to his top players, such as Julio Enciso, Solly March, and Pervis Estupiñán, when they triumphed over the Red Devils on their own turf.
Moreover, Brighton and Hove Albion saw their entire midfield dismantled during the summer transfer window, with Alexis Mac Allister and Moises Caicedo departing for Liverpool and Chelsea, respectively, leaving Mahmoud Dahoud as De Zerbi's sole major signing in the middle of the park.
So, what excuse can Erik ten Hag offer in light of these circumstances? If De Zerbi managed to uphold the team's efficiency, inherited from Graham Potter, with a roster of budget signings, is it unreasonable to expect Erik Ten Hag to work with the players at his disposal?
Despite an impressive debut season, Erik Ten Hag, the Manchester United manager, is now feeling the heat with just two wins in five games and a growing list of issues at Carrington.
However, can we really fault skeptics of the Dutch coach? While two wins and three losses in five Premier League games may not constitute the worst start to a 38-game season, Manchester United, with its over $170 million expenditure on new recruits and prior investments in Ten Hag's debut season, should have secured at least 12 points from a possible fifteen to commence the new campaign, mounting a serious challenge to their "noisy neighbors," Manchester City, for the title.
Is Manchester United truly in crisis?
Today's match unveiled the sharp contrast between Brighton and Manchester United, highlighting how life in the Premier League differs for these two clubs.
Roberto De Zerbi inherited a well-functioning team when he succeeded Graham Potter a year ago, whereas Erik ten Hag took charge of a troubled Manchester United side.
After an exceptional debut season, which included Champions League qualification, a Carabao Cup victory, Europa League quarter-finals, and an FA Cup final appearance, many Manchester United fans had high hopes of finally claiming the Premier League title this season.
With ten Hag securing his preferred signings, including Mason Mount, Sofyan Amrabat, Rasmus Højlund, Andre Onana, and Sergio Reguilón, it's challenging to gauge their impact after five games.
The real problems at Manchester United seem to extend beyond the pitch.
A long legal battle involving Mason Greenwood and his girlfriend culminated in the England international departing on loan to Getafe. This decision came after days of social media backlash for even considering his return to the team.
Additionally, Antony's legal troubles have led to him taking a paid leave, with his return date uncertain.
As if these issues weren't sufficient for the Dutch manager, England international Jadon Sancho has presented his share of challenges and conflicts, including a significant falling out with Erik ten Hag.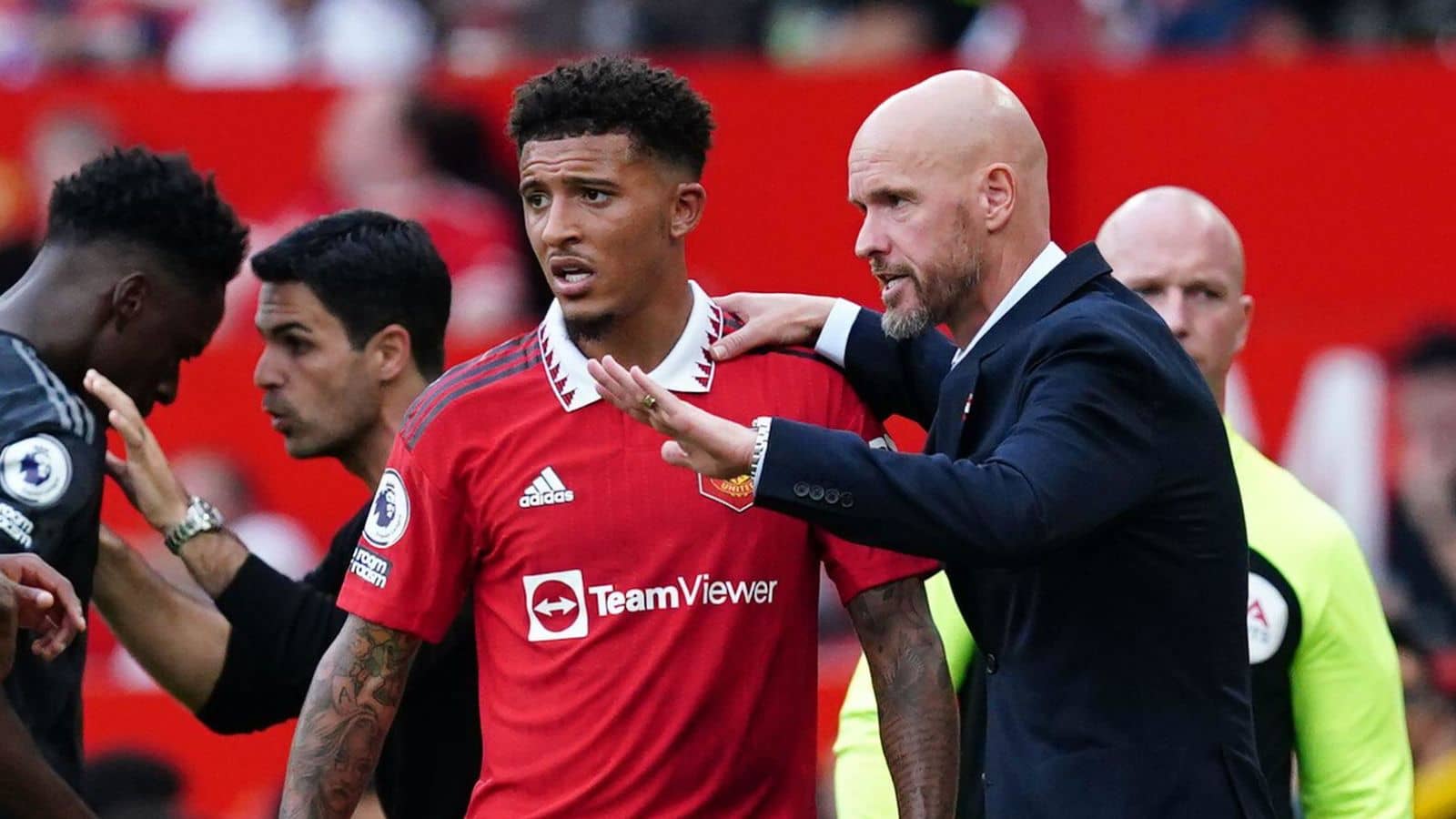 According to the 53-year-old manager, his decision to distance himself and the squad from Sancho is grounded in "principles," with the team's interests coming first. This stance is reminiscent of his handling of Cristiano Ronaldo.
Ronaldo's second stint at Manchester United concluded prematurely following a controversial interview in which the five-time Ballon d'Or winner criticized the club and expressed a lack of respect for manager Erik ten Hag.
Therefore, it's evident that Ten Hag has consistently adhered to his principles, even if it risks his job security.
The ongoing discussions about the Glazers' potential sale of the club, with reported valuations reaching $10 billion, further contribute to the turmoil at Manchester United.
When we consider these off-field issues in conjunction with the team's on-field performance, it's undeniable that a state of disarray currently envelopes Manchester United.
Harry Maguire's Dilemma
For his own well-being, I believe Harry Maguire should have accepted West Ham's offer during the summer transfer window. His decision to stay at Manchester United perplexes me.
I firmly disagree with the notion that Maguire is inadequate as a defender. It's implausible for someone to transition from being one of the best center-backs at the World Cup to being considered subpar overnight.
During Ole Gunnar Solskjær's tenure, Maguire was arguably one of the finest defenders in England, if not the very best. Suddenly, he's deemed unsuitable for Manchester United? That notion is quite absurd.
What I believe is the root of the issue is Maguire's compatibility with Erik ten Hag's tactical system. Every manager possesses their own philosophy and preferences regarding player selection. Thus, it's understandable why Maguire might not feature prominently, if at all, under ten Hag.
However, my concern lies in the persistent scapegoating of Maguire. He has been subjected to undue harassment and belittlement, and I believe that Erik ten Hag has contributed to this treatment.
Successful managers don't create systems that expose their players' vulnerabilities; instead, they construct teams that compensate for weaknesses. Unfortunately, ten Hag, consistently, has failed to establish a system that accommodates the England international. This, in turn, exposes Maguire to unfair criticism and abuse on social media.
Great managers, such as Pep Guardiola with Ruben Dias and Klopp with Virgil Van Dijk, do not set up their star defenders to fail. They design their teams to leverage individual qualities and maximize results.
For these reasons, I suggest that Harry Maguire should leave Manchester United, where his contributions have been undervalued, and seek a club that will truly appreciate his talents.
Casemiro is missing in a 'missing' midfield
The Manchester United midfield has become alarmingly depleted in this early part of the season. Casemiro's presence appears incongruous, and his proactive involvement is an essential ingredient to the club's success.
You know what is more troubling? No player has lost more tackles in the league this season than Casemiro and this has been the bane of Manchester United this season.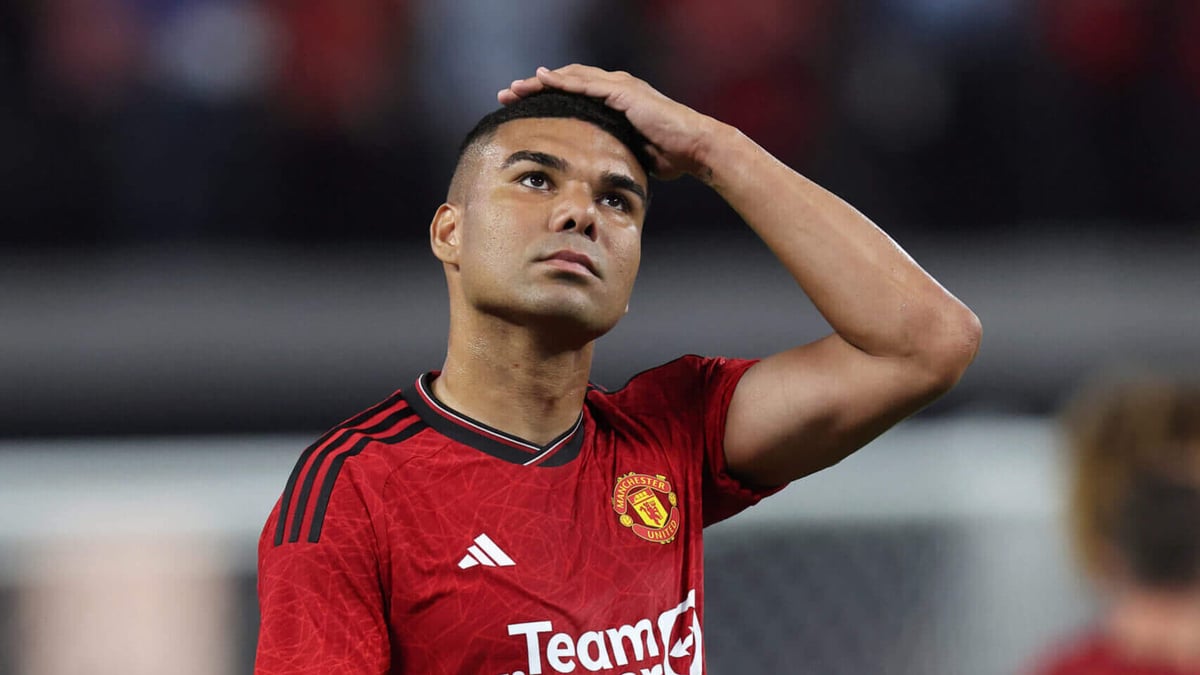 The combination of Mason Mount and Casemiro has proven untenable, as evident from Manchester United's initial two games, particularly the match against Wolves, where they struggled immensely in the midfield battle.
Pairing Casemiro with Eriksen seems to be a volatile mix, and even pairing the colossal Brazilian midfielder with Scott McTominay against Brighton yielded minimal results.
With Sofyan Amrabat's unavailability in a Manchester United shirt for the foreseeable future, it is imperative to address this conundrum promptly before it becomes too late to make significant strides in the title race.
The excessive noise surrounding Manchester United, encompassing the scrutiny of the American billionaire family and high-profile conflicts with players like Ronaldo and Sancho, suggests that Erik Ten Hag faces an uphill battle.
With three defeats in five games and the UEFA Champions League looming, only time will tell whether he retains his managerial position or fortune will smile upon him.