The National Road Safety Commission (NRSC), has revealed that 336 people lost their lives in road accidents in the first two months of 2018.
The Commission also stated that a total of 2,095 road crashes were recorded in January and February alone, representing a significant rise from the same period in 2017.
Speaking to Citi News on the sidelines of the official launch of the 2018 Easter Road Safety Campaign, the Chief Executive of the NRSC, Ing. May Obri-Yeboah, said over-speeding and the absence of street lights on most highways are major contributory factors for these accidents.
"If you look at most of the cases that happened, you can see that normally the road is clear and i'ts a straight route so that gives us an idea of speeding. Speeding has been a major contributory factor to it. In a few cases we've had vehicles run into stationary vehicles and wrongful overtaking A few also have been in the night, there have been cases like that where bad roads have contributed but most of it has been over-speeding," she said.
"We have an issue with street lights, we are trying to take some inventory to see what is happening, but it shows clearly most of our roads are dark. Where there are even lampposts, the lights are not on," she added.
Ebony, others perish 
One of this year's most notable accidents involved young dancehall starlet Ebony Reigns in February.
Ebony, whose real name is Priscilla Opoku-Kwarteng, was returning from Sunyani after visiting her mother who had returned from the UK, when the Jeep she was travelling in crashed into railings on the road edge of the road.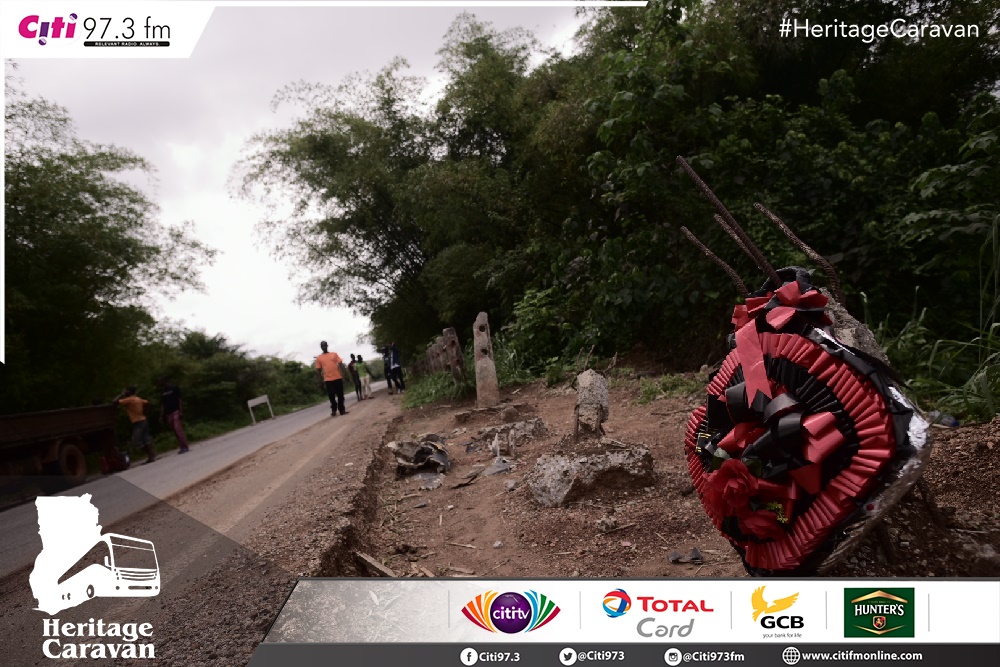 She was in the vehicle with three other people when the accident occurred, killing everyone but the driver.
Police in their preliminary investigations revealed that, the car, which was travelling at night, collided with an oncoming VIP bus, when their driver tried to avoid a heap of sand in their lane.
In January, nine persons died, with 20 others injured in an accident that occurred at Teacher Mante, near Nsawam in the Eastern Region.
The accident occurred when A VIP bus heading towards Accra and a cargo truck heading towards Kumasi, collided head-on.
That same month, three persons died on the spot when a Yutong bus on which they were travelling from Kumasi to Accra, crashed into a Man diesel trailer truck at Asuboi near Suhum on the Accra Kumasi Highway.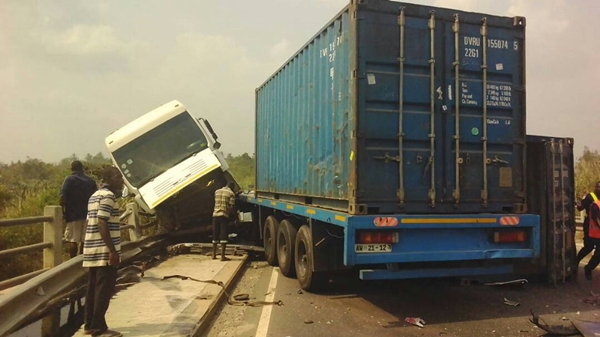 In February, 14 persons, including five children, also lost their lives in an accident at Anyinam in the Atewa District of the Eastern Region.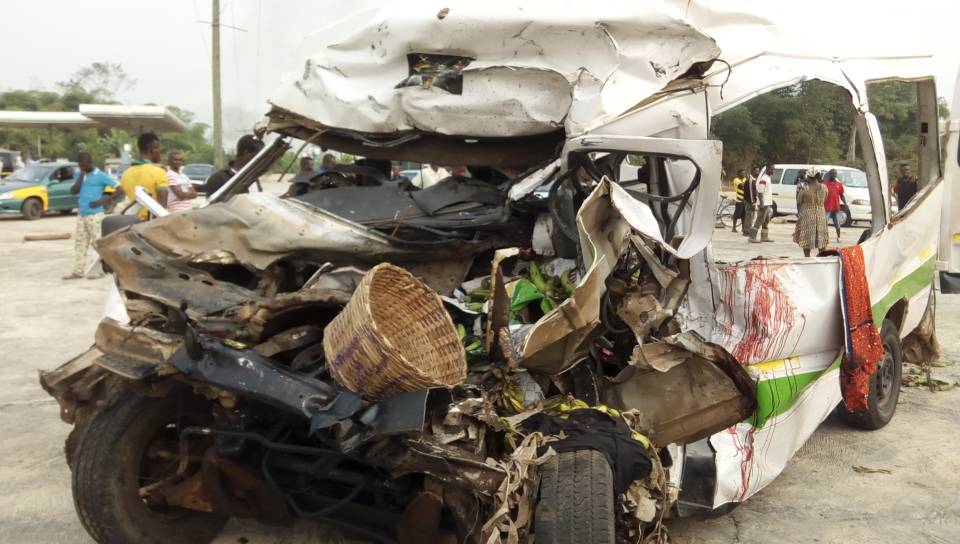 The 14, believed to be members of the same family, were occupants of a Sprinter bus with registration number GN 3699-14 travelling from Nkawkaw to Accra, when their vehicle collided with a Man diesel cargo truck with registration number WR- 5783- C after a wrongful overtaking.
March Mayhem
The trend appears to have continued into March, with a number of reported crashes which have claimed a number of lives.
At least six people died while several others were injured when a sprinter bus collided head-on with a Hyundai bus and a taxi, which were overtaking other vehicles on the Accra-Cape Coast highway.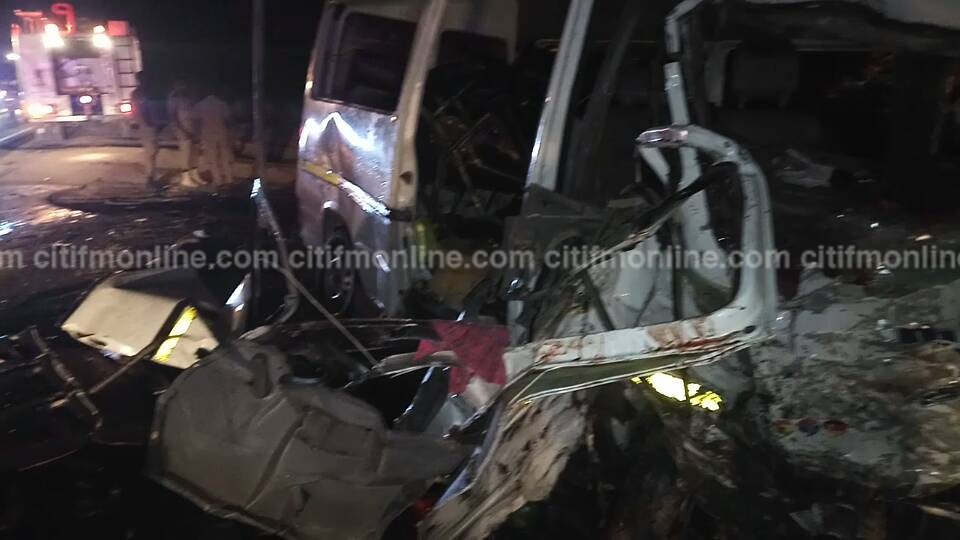 Three students of the Ejura Islamic Senior School in the Ejura/ Sekyedumase Municipality of the Ashanti Region also died after a vehicle run over them earlier in March.
The three were part of a group of four female students returning from school to their homes when a Nissan Navara pickup from Atebubu heading to Sunyani, lost control and run over them around the Ejura Agriculture School.
–
By: Edwin Kwakofi and Marie-Franz Fordjoe/citifmonline.com/Ghana