The 2018 edition of Music of Ghana Origin (MOGO) organised by Citi 97.3 FM took place at the La Palm Royal Beach Hotel in Accra yesterday.
Over the years, Citi FM has celebrated indigenous Ghanaian music by featuring Ghanaian music legends whose songs are rooted in indigenous Ghanaian rhythms.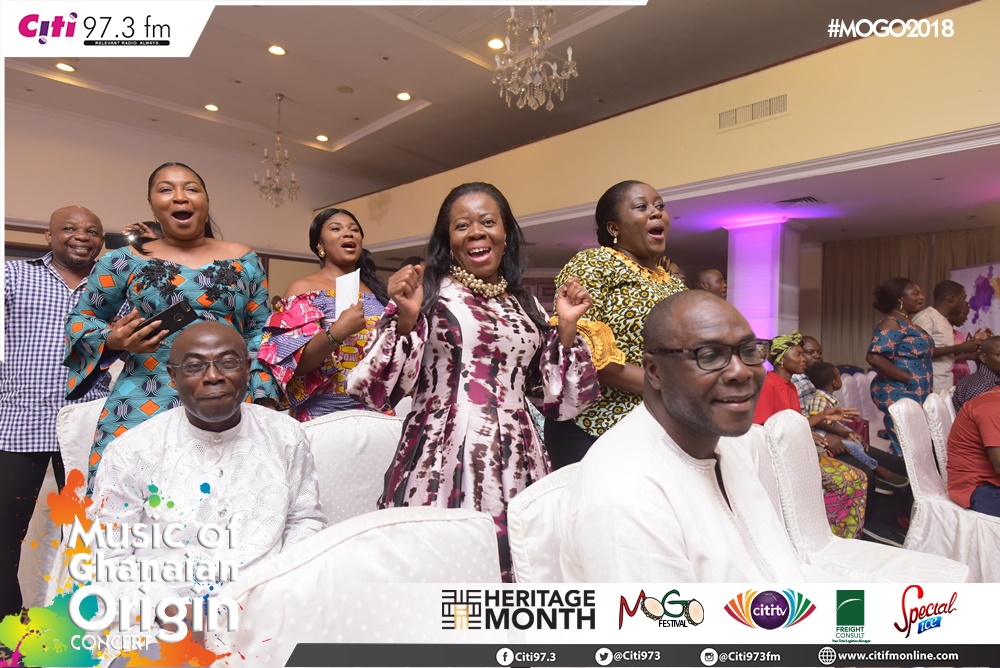 According to the Managing Director of Citi FM, Samuel Attah-Mensah, the MOGO concert was established to preserve Ghanaian heritage as far as music is concerned.
"We started MOGO because it got to a time we realised some new forms of music were pushing away our indigenous music so we found a way to help sustain it," he said.
This year's MOGO featured the 'native son' of Ghanaian music, Amandzeba, 'Gyata Bi' singer Adane Best, traditional Ga ensemble, Dromo Naa and master keyboardist Isaac Aryee.
Ga music troupe, Dromo Naa opened the show with evergreen compositions from their repertoire after which Adane Best took his turn to show his craftsmanship. He performed songs like 'Mafio,' 'Gyata Bi,' 'Sisi' and others.
Patrons of this year's MOGO were kept of their feet throughout the event as the artistes dazzled them with good highlife music.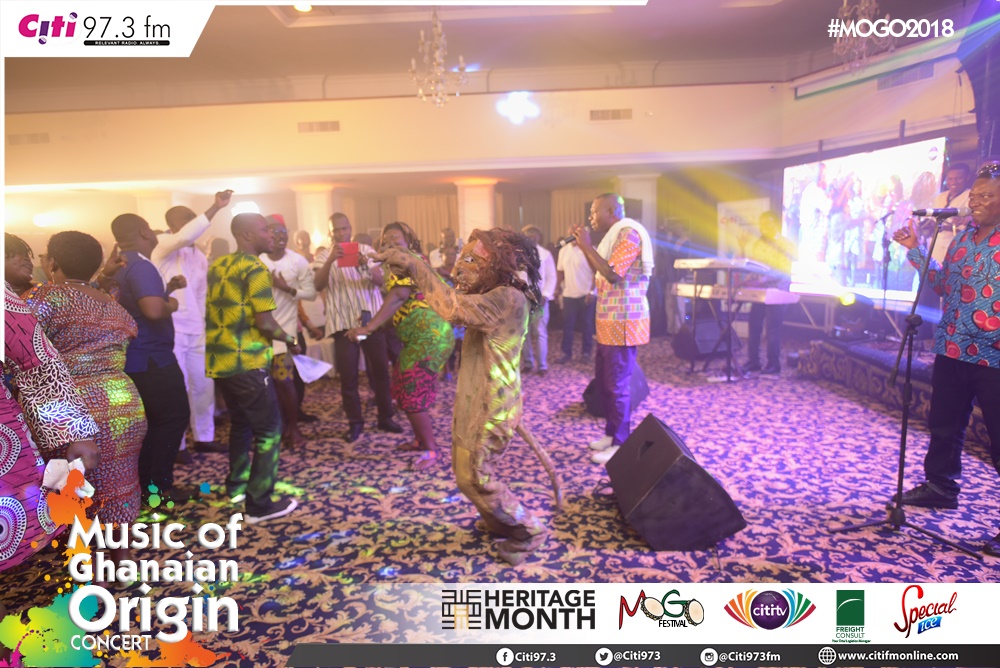 For those who were wowed by his performance at Kaleidoscope earlier this month, music genius Isaac Aryee tripled the energy at the programme. At the stroke of his fingers across the black and white keys, every head nodded, fingers snapped, toes tapped and bodies moved.
He performed music from top artistes across genres, working up the audience song after song.
Ghanaian highlife legend, Amandzeba was also in his usual element when he mounted the stage to perform. He got the whole audience dancing so much that they did not even want him to stop his performance.
Citi FM's Kojo Akoto Boateng, who hosted the show, proved his mettle as one of the best master of ceremonies in Ghana. His exceptional sense of humour, interaction with the audience and smooth transition of activities on the programme, lightened the ambiance of the auditorium.
The #2018MOGO was sponsored by Freight Consult, Special Ice Mineral Water, with support from La Palm Royal Beach Hotel.
–
By: Kwame Dadzie/citifmonline.com/Ghana