Ghana's Olympic dreams were a bag of mixed reactions and a box full of lessons for both athletes and the nation at large.
An Olympic competition where we as a country showcased our rich culture, dancing and showing off the colourful pictures of Ghana.
An Olympic campaign where a 20-year-old Samuel Takyi proved his mettle, announcing himself to the world at the biggest stage he has ever had in his boxing career.
A campaign where Ghana's 4x100m faltered when it mattered most again, a scene we saw in Silesia, Poland.
Out of the 14 athletes that gained qualification to represent the country, only 1 brought home a medal – Samuel Takyi's bronze in the men's 52-59 kg featherweight division.
But for many an athlete, it was a disappointing journey while representing the country in Tokyo, Japan.
Though a disappointing run for many representatives of Ghana, it was generally a fair representation of the state of our growth in search of sporting glory.
So, what did we learn from our Tokyo 2020 exploits in Japan?
You prepare the way you want to perform
"We cannot use three weeks to prepare properly for an Olympic game and expect to perform at the highest level like the powerhouses. Some countries and athletes use years to prepare and that reflects in their performance all the time. And we are here, in Ghana, thinking that camping athletes for three weeks without proper exposure will help them beat the best. It does not work like that," Citi Sports editor, Fentuo Tahiru Fentuo stated.
It cannot be stressed enough the importance of preparation for a competition like the Olympic Games.
Although one must acknowledge the National Sports Authority, Ghana Olympic Committee, and Ministry for Youth and Sports for ensuring these athletes had at least three weeks of intensive camp in order to help them stay in top shape for the games, it is also worthy of note to state that it is woefully inadequate, to say the least.
A country like the United States of America has two Olympic training facilities for Olympic and Paralympic Games. It is without doubt that their athletes will continue to dominate the Olympic Games.
In the Rio 2016 Olympic Games, the USA had 121 medals in total, which was 17 medals more than what they accrued in the 2012 London Olympic Games (104), and had 112 medals in the 2008 Olympic Games in Beijing (2008).
These are successes that follow when proper facilities are built and maintained for the use of athletes to prepare adequately ahead of every competition, where athletes will be properly exposed to top Olympians all over the globe.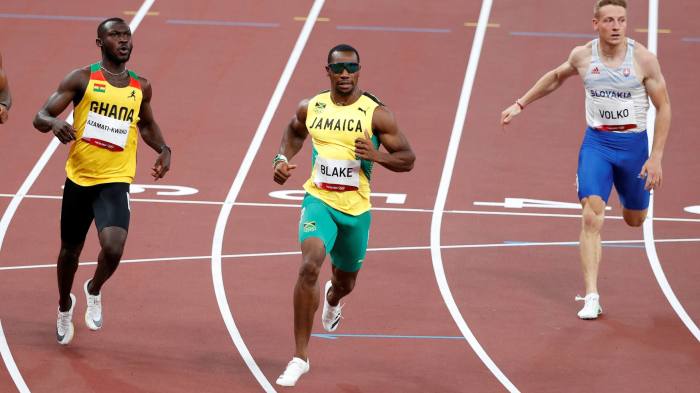 Preparation also means regulating the feeding and sleeping of athletes in order for athletes to stay in top shape all year round.
It was apparent the level of confidence in the athletes when they had at least some weeks of intensive training.
The Black Bombers were camped in Inawashiro, Japan, and as a result of the intensive training sessions prior to their arrival in Japan and the weeks they had, Samuel Takyi grabbed himself a bronze – the only medal won by the country in the Olympic Games.
You can only imagine what a long period of preparation time would have done for these athletes.
Focusing on sporting events that will win us medals
It is obvious that in Ghana, over the years, boxing and football are the country's best bets of winning a gold medal in the Olympic Games. And now, athletics showing a lot of promise in winning at least a bronze medal.
Prioritizing the scale and use of resources forms the basis of economics and since Ghana consistently struggles to finance sports well except for the Black Stars, it is imperative to prioritize the sport that has brought a ton of success to Ghana.
Boxing, for instance, deserves its proper due and not the scraps it feeds on from the table of men's football. The sport check multiple boxes to deserve multiple plates full of whole foods; boxing has a rabid fan base, talent isn't a problem, has a rich history thanks to the exploits of the likes of Eddy Blay, Ike Quartey, and Azumah Nelson, and most importantly, boxing isn't a team sport to stretch the strained finances of the sport's coffers.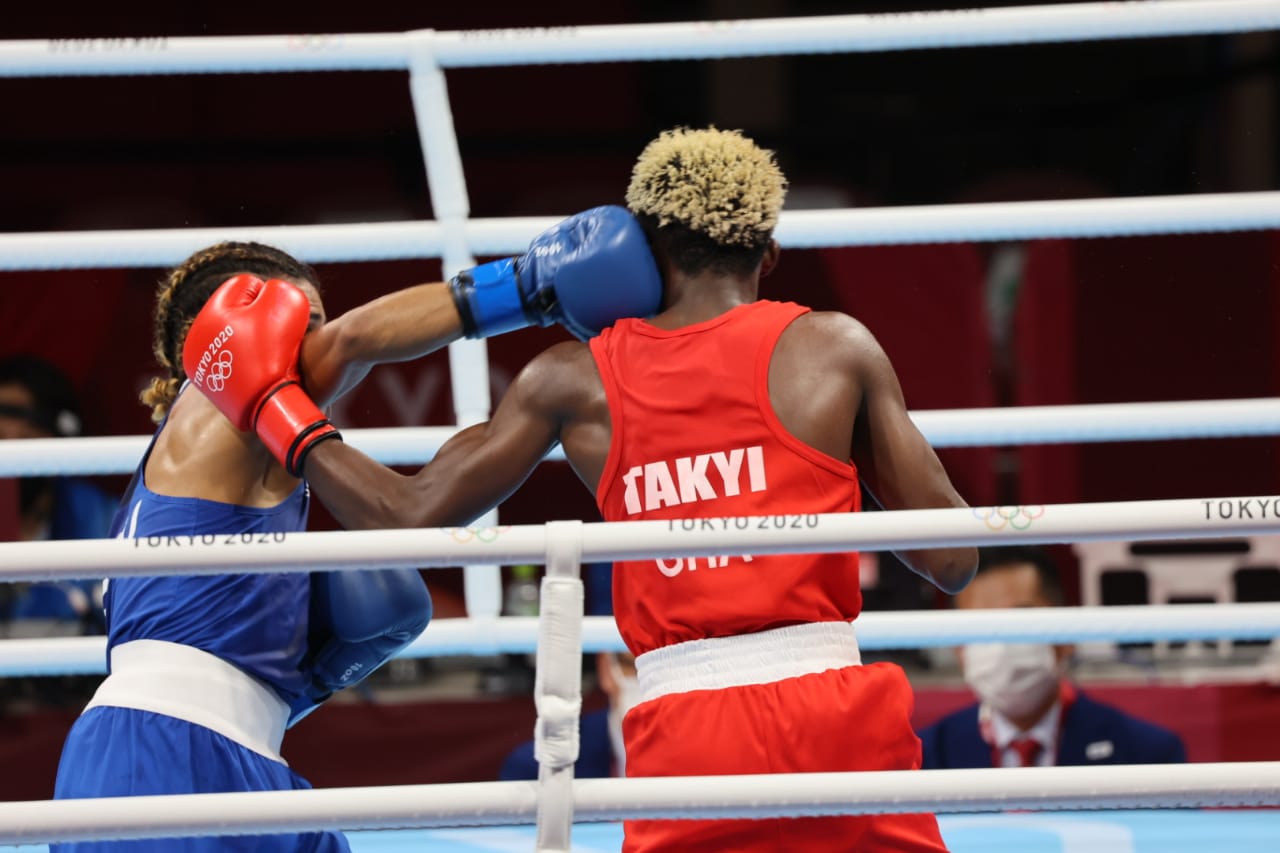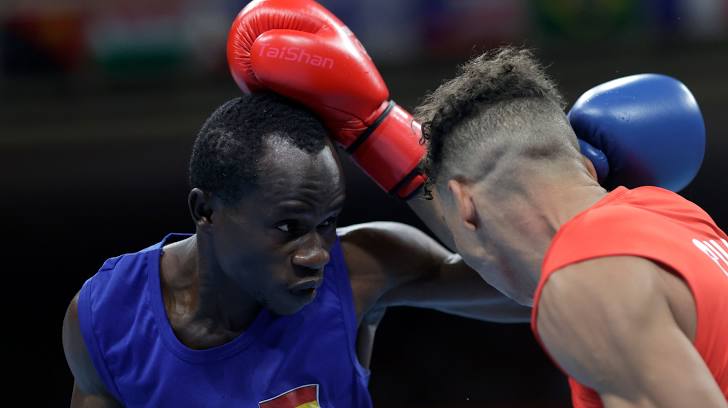 For instance, in the history of the Olympic Games, Ghana has won five medals in total with four of them coming through boxing and the other, football.
Takyi joined the illustrious group of Clement Quartey – 1960- Silver, Eddie Blay – 1964- Bronze and Prince Amartey – 1972 – Bronze, as the only men to ever win Ghana an individual Olympic medal.
It goes without saying where our resources should be channeled: BOXING.
However, one can make a case for our Ghanaian sprinters, who have shown so much promise in the Tokyo Olympic Games.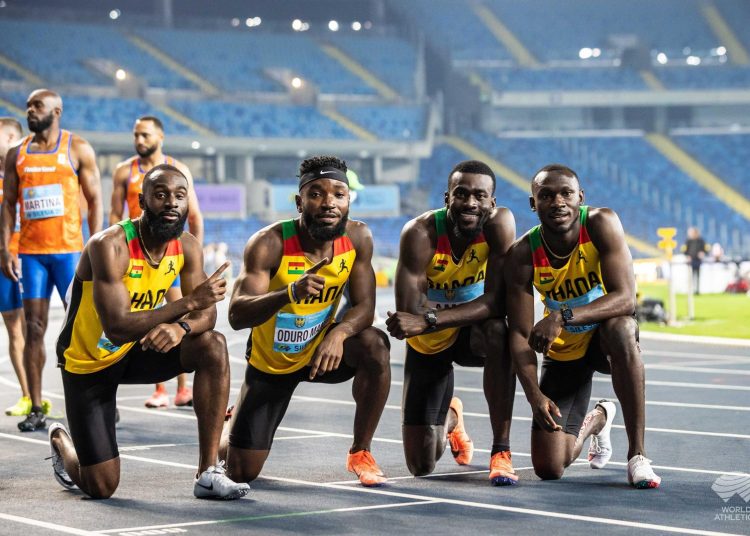 For example, in Jamaica, they focus a lot on sprinting, hence their long dominance in the short sprints. Poland also focuses on-field events like the Hammer Throw, Discus, and Shot Put.
It's simple, you do not need to send 100 athletes to show your dominance, but your depth of strength is deeply rooted in the performance of your athletes.
Financial remuneration
The financial reward has over the years proven to be a great source of motivation for workers according to research work by psychologists.
The Philippines clinched its first-ever gold medal in Tokyo, making Filipino weightlifter Hidilyn Diaz the country's first Olympic gold medalist.
As a reward for her historic achievement, Diaz will reportedly receive at least 33 million Philippine pesos (around $600,000) from the Philippine Sports Commission as well as the country's top businessmen. She has also been offered two homes and free flights for life, according to reports.
The United States of America, for instance, pays its athletes equally, regardless of their gender. While other countries dish out large sums of money for athletes who gain a podium finish.
All this goes a long way to motivate these athletes to perform at the highest level. Their payment is not delayed for whatever reason and that helps.
However, the case is not the same in the country, Ghana.
The Director-General of the National Sports Authority, Professor Peter Twumasi has revealed that all 14 athletes, coaches, and officials who represented Ghana at the Tokyo 2020 Olympic Games have received their per diem.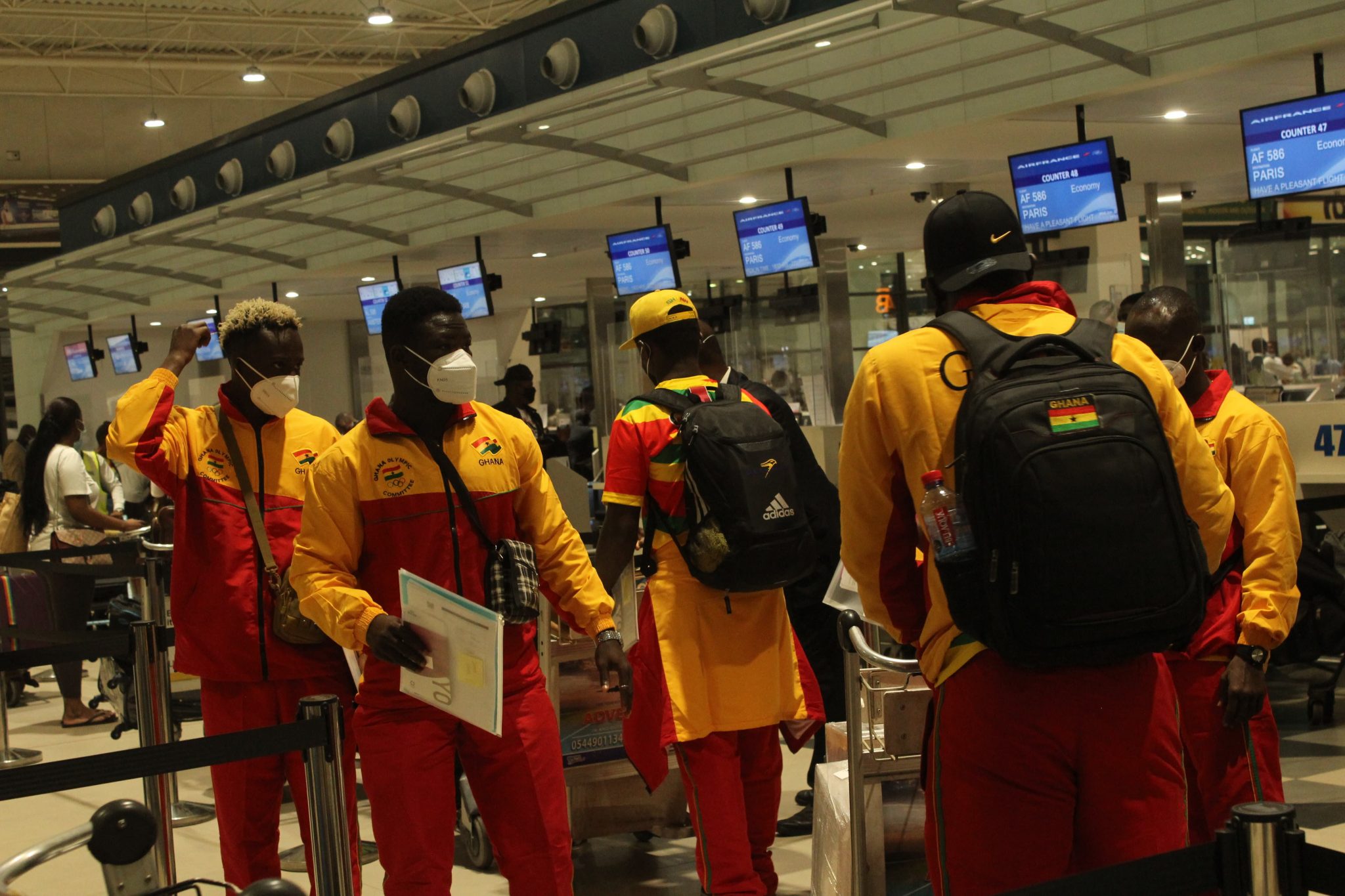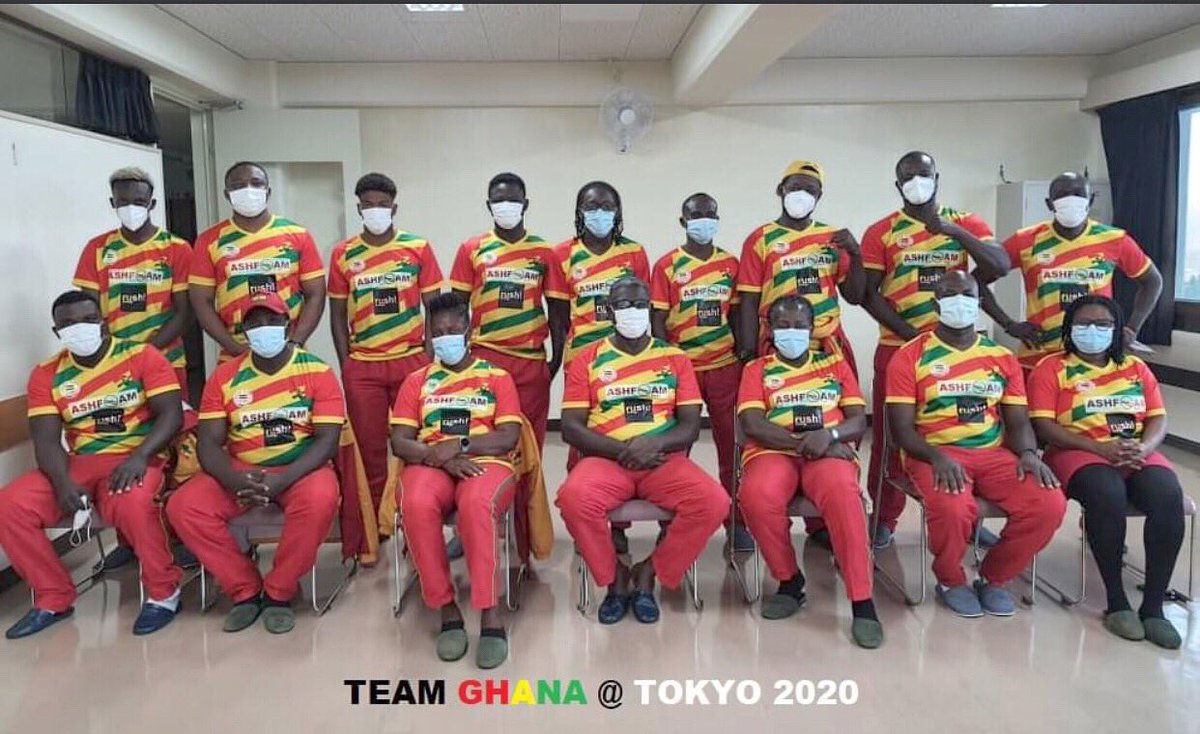 Each athlete received $100 as a daily allowance for participating in the Olympic Games, while officials and coaches received $120 each per day, that's according to Peter Twumasi.
Also, 20-year-old Samuel Takyi, who secured Bronze after reaching the semi-final, will receive $3,000. The prize packages for reaching a podium finish are $5,000 for gold, $4,000 for silver, and $3,000 for bronze.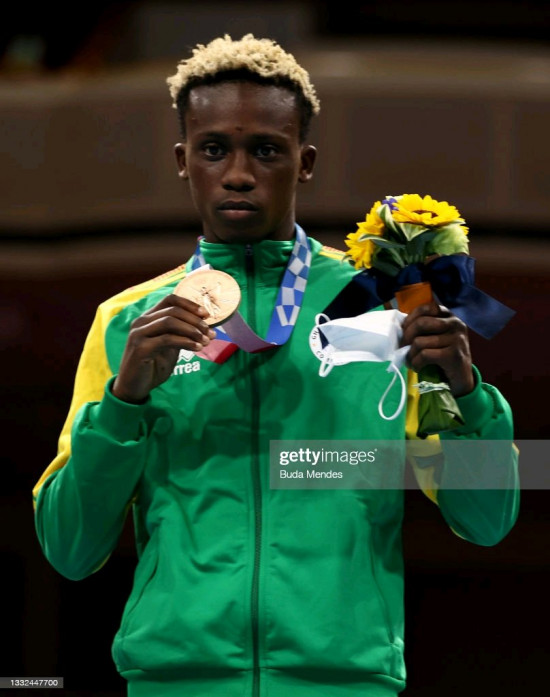 For Ghana to achieve bigger and better things, there should be a shift in our focus, in doing so, we shift from the norm. Adopting a radical but practical approach is the best solution to uplift the fallen standards we have brought on ourselves.
I do not think it is an impossible task to focus on building capacity to achieve national success.
The abandoned Borteyman project should be brought back, a project where athletes will get to train on a regular and stay in top form in order to compete at the highest level.
Then, and only then, can Ghana compete!