Gone were the days when the English Premier League had just a couple or trio of Ghanaian players showing their abilities to that audience.
Think of Ghanaian players to have played in the English Premier League and the likes of Antony Yeboah, Michael Essien, Kevin-Prince Boateng, and Sulley Muntari will be on the minds of many football fans.
Unlike years past, the number of Ghanaian players in the Premier League has improved significantly and the roll of honour now has nine names who play for seven different clubs.
Before Andre Ayew signed a short-term deal with Nottingham Forest, Kamaldeen Sulemana picked Southampton and Antoine Semenyo got a dream move to the Premier League via Bournemouth there was Thomas Partey (Arsenal), Daniel Amartey (Leicester City), Tariq Lamptey (Brighton and Hove Albion), Mohammed Salisu (Southampton), Jordan Ayew and Jeffrey Schlupp (Crystal Palace).
These numbers are impressive but have these nine players proven their mettle or do they just amount to numbers to motivate younger players in Ghana that it is possible to dream and achieve playing in perhaps the greatest league in the world?
With that highlighted, let me bring perspective to how each of our nine players is faring in the English Premier League.
THOMAS PARTEY (ARSENAL)
The Black Stars deputy captain has played 27 league games this season for Arsenal which makes up to about 80 minutes per 90 and a total of 2166 minutes played.
The numbers highlight just how an important figure Thomas Partey is in Mikel Arteta's side and he heavily relies on the Ghanaian midfielder.
What these figures don't say is that in Arsenal's quest for their first Premier League title since the 2003-2004 season, Thomas Partey's performance as the anchor of the team is what is leading the charge.
He has struck a very good balance with Swiss international, Granit Xhaka, he has been a great cover for the Arsenal back line and his forward diagonal passes have been impressive.
The boy from Odumase Krobo does not only complete short passes with perfection or long passes with good accuracy but he has goals in his legs too.
My personal favourite goal of the 29-year-old is definitely that sweet strike against Tottenham Hotspur where he hit a one-time shot from a Ben White pass as Arsenal went on to defeat their north-London neighbours 3-1 at the Emirates Stadium.
So yes, in terms of importance, Partey is right up there for the Gunners and perhaps, he is one of the best defensive midfielders in the league if not the best.
DANIEL AMARTEY (LEICESTER CITY)
Daniel Amartey is one of only two Ghanaian footballers to win the English Premier League and the second most experienced among the nine from the motherland.
Prior to the 2022/2023 season, Amartey made 28 appearances for Leicester City and this season, he just may be short in that number after falling out of favour with Leicester City interim manager, Dean Smith.
Amartey has not played a single minute for Leicester since Dean Smith took charge and has not been a constant figure in the starting eleven for the Foxes even before appointment of the Englishman as head coach.
In the last twelve games, the former Copenhagen defender has played only 246 minutes for Leicester which tells that the Ghanaian has not been doing something right.
Evidently from watching games, he has not been the best centre-back in the Leicester team and it is not surprising that they are in the relegation scrap.
I am not saying that is down to Amartey's poor displays this season but if one of your experienced defenders is not showing up, it tells and in this case, it is loud and costly.
Leicester City with Amartey in the team reads 5 clean sheets in 32 matches and that opens the door for all kinds of interpretation which may largely border on the negative.
Daniel Amartey has no errors leading to goal or an own goal which is positive but he has intercepted the ball just eight times which is 50% less than what he did last season.
He has a tackle success rate of 42% the entire season, 70 clearances, 55.35 passes per game, 34 aerial battles won, lost 26 aerial duels too and has 108 recoveries this season.
What these numbers don't say is that he, Amartey, has not been good enough for Leicester City this season and it is evident why he has fallen out of favour with Harry Souttar.
JORDAN AYEW (CRYSTAL PALACE)
The younger of the Ayew brothers is the most experienced Ghanaian footballer in the English Premier League.
He is a top professional who, over the years, has proven to be an asset for Crystal Palace for Roy Hodgson or Patrick Vieira or Roy Hodgson again.
In terms of his importance to the team, it goes without saying as he has played every single game of the season for both Patrick Vieira and Roy Hodgson.
He has three goals and two assists, three big chances created 20.63 passes per game 10 shots on target, 40% shot accuracy this season for Palace.
Ayew's importance does not lie in his attacking prowess or his ability to take-on players but it is his defensive commitment to the team.
He has made 60 tackles, 8 blocks, 15 interceptions, 16 headed clearances and 28 clearances. Those are impressive figures for a forward, no wonder some call him or refer to him as a "defensive striker".
JEFFREY SCHLUPP (CRYSTAL PALACE)
Just like Jordan Ayew, Jeffrey Schlupp has been a constant for Crystal Palace as he has made 31 league appearances for The Eagles.
He has scored two goals, and made one assist so far this season with the most memorable of his goals been that late goal against Manchester United at Old Trafford.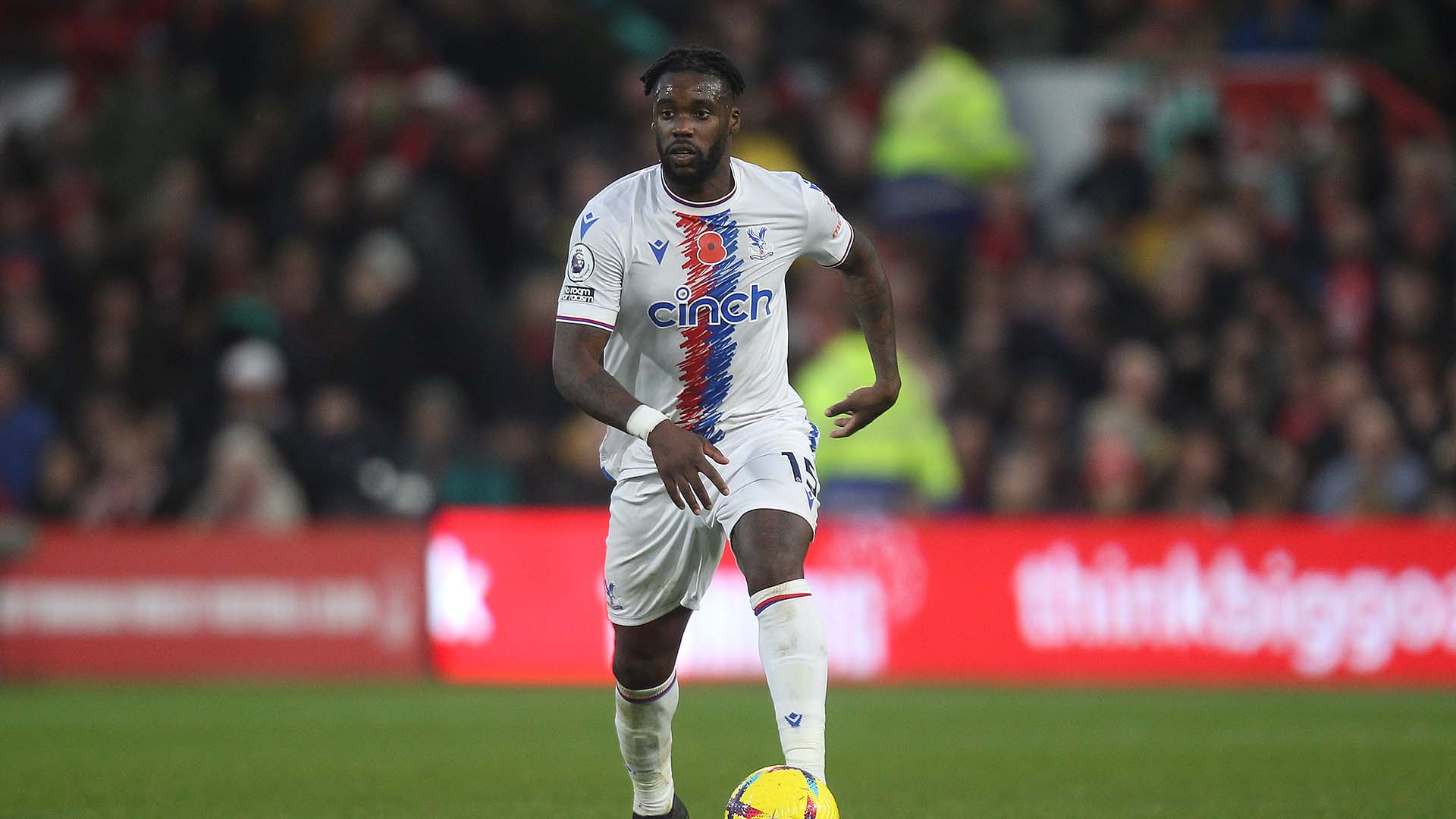 Schlupp has made 58 tackles, 7 blocks, 23 interceptions, 17 headed clearances and 31 clearances which are significant numbers and tells of his importance to Crystal Palace.
It is a shame Ghanaians may not see him wear the Black Stars jersey again due to problems with the Ghana Football Association.
MOHAMMED SALISU (SOUTHAMPTON)
Concerns about Mohammed Salisu's commitment to relegation-threatened Southampton have come up as the season nears its conclusion.
The next few months will be interesting to see if Salisu will force for a transfer out of Southampton when they eventually get relegated from the English Premier League.
It has been really difficult season for the Ghanaian centre-back as he has made only 22 league appearances for Southampton.
He has been able to help keep only one clean sheet the whole season and Southampton has conceded 41 goals in the campaign.
Salisu has one own goal against him, 57% tackle success, 119 clearances, 49.55 passes per game, 55 aerial battles won, lost 27 aerial duels too and has 158 recoveries this season.
These are good numbers despite the position his team is on the league log and would have played more if his head were in the right place for the club.
TARIQ LAMPTEY (BRIGHTON AND HOVE ALBION)
It has been a hellish season for the Ghanaian right-back, one plagued with injuries, limited playtime and just a great amount of difficulty to fit into a system of play.
The 21-year-old has only played one 90 minute-game for Brighton this season and has constantly been used as a substitute. To put figures to it, Lamptey has come on as a substitute 17 times this season and has averaged just 23 minutes per game.
Pascal Groß and Joel Veltman have been preferred over the Black Stars right-back and he has not been helped by his recent injury situation that has seen him miss the last eight games for Brighton.
KAMALDEEN SULEMANA (SOUTHAMPTON)
After jumping on the mid-season transfer train to the English Premier League, things have not played out too well for the player.
There is the pressure of delivering for the team after being acquired for a record fee and there are structural issues plaguing the Saints. They cannot keep the ball well enough, they cannot stop conceding goals, and they cannot play well enough on the break to make use of Sulemana's best asset: pace.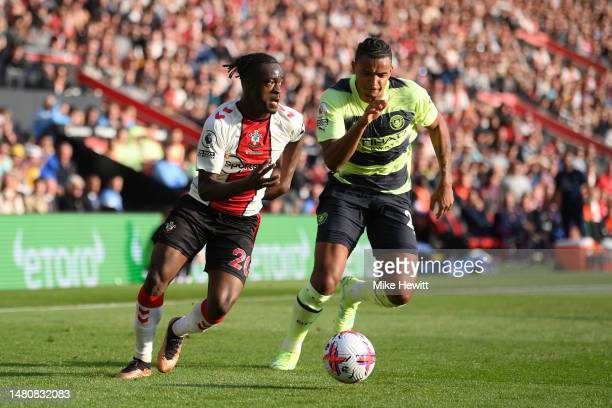 In hindsight, some will say the move was not the smartest but one can understand why no was not an option for the former Rennes winger when the Premier League comes calling. But that does not leave Sulemana free of criticism over his output.
One big chance missed, 13% shot accuracy and three shots on target from 17.
However, you can cut him some slack because he joined a sinking ship and scoring is not his greatest asset.
ANTOINE SEMENYO (BOURNEMOUTH)
Antoine Semenyo, just like many other Ghanaian talents, has struggled to make an impression this season.
Just like Kamaldeen Sulemana, Semenyo joined the Premier League in January after spending his entire career in the lower divisions in England.
He just had two shots which were off target, 50 passes and one cross as his major contributions so far.
It has been a difficult start in the big league but if Bournemouth manages to survive and stay in the Premier League, I trust the Ghanaian to pull his weight and become an important striker for the Cherries.
ANDRE AYEW (NOTTINGHAM FOREST)
Just like Kamaldeen Sulemana and Antoine Semenyo joined the mid-season train to the English Premier League but he chose to play for Nottingham Forest despite interests from Everton.
He is vastly experienced in the Premier League after stints with West Ham and Swansea City and is Ghana's most capped player.
Andre Ayew has also struggled to make his mark in the Premier League with Forest as he made no goal contribution.
He also blew away a chance to score a goal when he missed a penalty against Tottenham Hotspur.
In all, except for Thomas Partey, Ghanaian footballers in the Premier League have struggled to shine.
The figures are not impressive but maybe with some six games till the end of the season, the Black Star may just shine bright.