Riverting. Exhilarating. Exciting. Suspenseful. Passion-filled.
The 2022/2023 Premier League season has been a remarkable campaign in more ways than one.
There have been highs, lows and everything in between. The records have been broken, beasts have been unleashed and some high performers have really underperformed.
From Bournemouth escaping relegation to Arsenal letting the title slip when the odds were in their favour; this season has seen it all.
This season really has been a once in a lifetime experience for sports lovers across the globe.
Let's go on a journey with words on some of the most unforgettable and most important aspects of the 2022/2023 Premier League season in England.
A TITLE RACE THAT NEVER STARTED
Arsenal may have led the pack in the English Premier League for months but in all sincerity, no one tipped them to actually end up as CHAMPIONS, eventually.
The bar has been set so high in the English Premier League that scoring below 90 or accruing a minimum of 85 points may not be enough to be crowned winners.
Since Pep Guardiola took charge of Manchester City, the least number of goals his team has scored in a league season has been 80. To make it worse, his team has not scored below 83 since then.
At first glance, the numbers achieved by Pep Guardiola, manager of Manchester City, in recent seasons are truly remarkable.
His least successful season with the club saw him collect 78 points, which stands as his lowest tally since joining Manchester City.
However, in the following seasons, Guardiola led his team to impressive totals of 100, 98, 81 (finishing second to Liverpool), 86, and 93 points in the 2021/2022 season.
Despite Arsenal's best efforts, the title challenge never actually started. They only were title pretenders as no team in England or Europe has been able to stand in their way this season. Not even the mighty could stand the wrath of this beast of a football club who are creating their own history.
GHANAIAN PLAYERS DEFINITELY DID NOT COME TO THE 'PARTEY'
In contrast to previous years, there has been a significant improvement in the number of Ghanaian players in the Premier League, with the roll of honor now boasting nine names spread across seven different clubs.
Prior to recent signings such as Andre Ayew joining Nottingham Forest, Kamaldeen Sulemana joining Southampton, and Antoine Semenyo fulfilling his dream of playing in the Premier League with Bournemouth, there were already notable Ghanaian players making their mark.
These included Thomas Partey at Arsenal, Daniel Amartey at Leicester City, Tariq Lamptey at Brighton and Hove Albion, Mohammed Salisu at Southampton, as well as Jordan Ayew and Jeffrey Schlupp at Crystal Palace.
However, it is important to acknowledge that these numbers alone do not adequately represent the achievements and contributions of Ghanaian players plying their trade abroad.
Lots of talents but little to show for in terms of achievement be it goals, assists, trophies. Nothing.
Thomas Partey came closest to achieving something huge with Arsenal but Manchester City's dominance proved too hot for the Gunners to handle.
Tariq Lamptey has had an injury-ravaged season but he will reap the fruits of his team's effort next season as he will be playing in the Europa League with Brighton.
Jordan Ayew only came to the party after the appointment of Roy Hodgson as Crystal Palace gaffer with Jeffrey Schlupp being decent as usual.
Andre Ayew and Antoine Semenyo live to fight another day in the English Premier League as their respective clubs, Nottingham Forest and Bournemouth, survived relegation.
The Southampton boys, Kamaldeen Sulemana and Mohammed Salisu got booted to the Championship with games to spare and Daniel Amartey, after losing his place in Leicester City's starting eleven, saw his side get relegated on final day.
The consolation is that, Kamaldeen Sulemana scored an amazing brace in their 4-4 draw against Liverpool at the St. Mary's.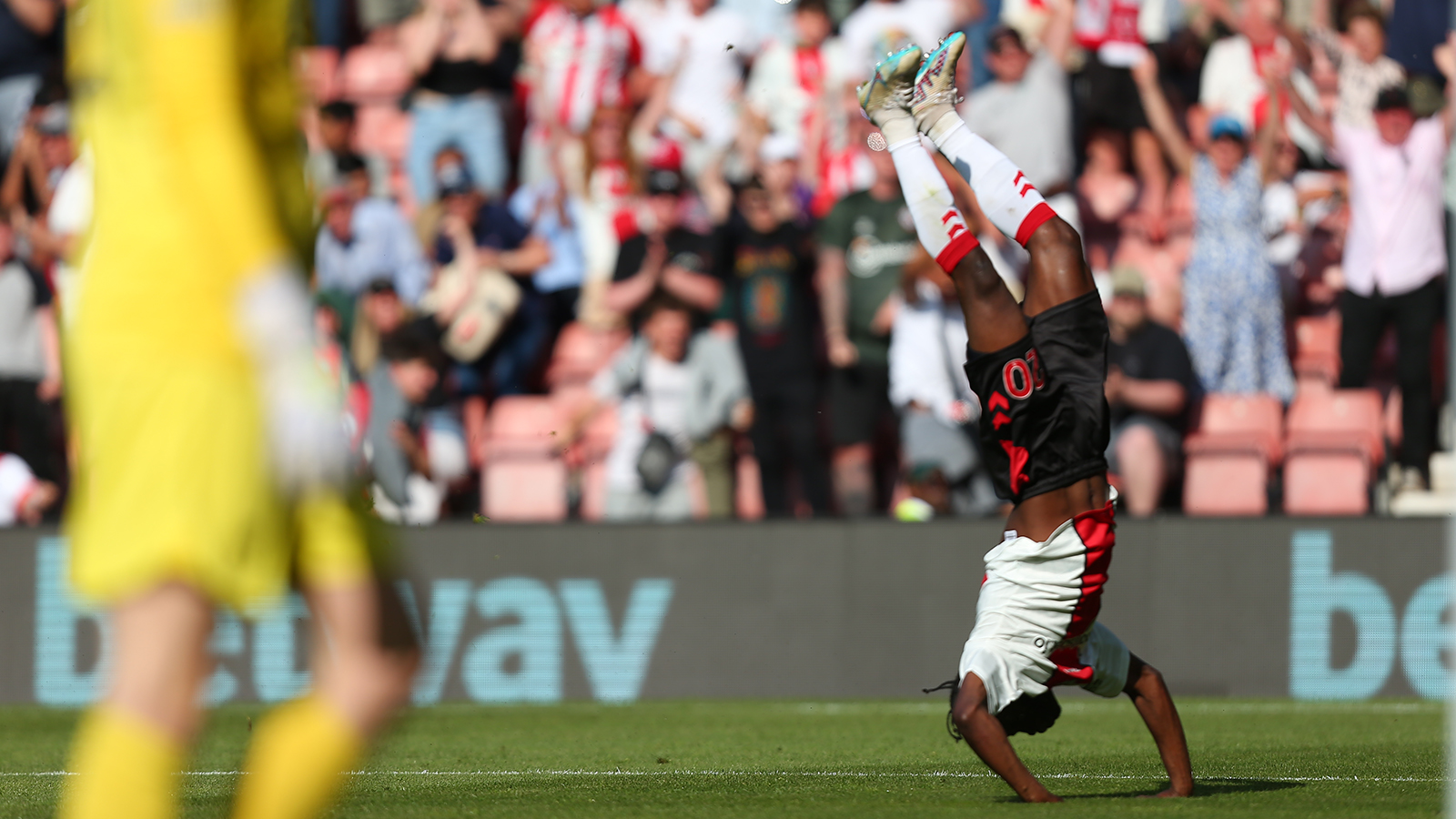 HAALAND AND KANE
Unlike any other season, Harry Kane would typically be wearing a smile as he receives the prestigious Premier League golden boot award.
However, this year tells a different tale. The demand for excellence has reached even greater heights, and the stakes have become truly ridiculous.
Achieving the feat of scoring 30 goals is undoubtedly no easy task, but then there exists a phenomenon of nature named Erling Haaland who effortlessly netted an astonishing 36 goals. How does one even begin to compete with such extraordinary prowess?
In a remarkable rise, Harry Kane has ascended to the illustrious second position on the all-time scorers' chart this season, his sights now firmly set on the revered goal tally of 260 held by the legendary Alan Shearer.
With determination in his eyes, Kane sets forth on his quest to etch his name among the pantheon of football's greatest marksmen.
This season, Kane, aged 29, has achieved some impressive records. He stands as the only player to score 10 goals with his head in a single league season, which is truly remarkable.
Moreover, his goal against Brentford secured another milestone as he became the first player in Premier League history to score in 25 different matches during a 38-game season. These accomplishments are certainly remarkable, but then there's Erling Haaland.
The Norwegian sensation, Haaland, has left an indelible mark on the Premier League record books with his sensational debut season for Manchester City. In just 35 games, he astonishingly scored 36 league goals, breaking a 29-year-old record for the most strikes in a single Premier League campaign.
Haaland's outstanding performance earned him the titles of Young Player of the Season and Premier League Player of the Season, a rare distinction as no player has ever won both awards in the same season.
THE BEST GAFFER
Embarking on the path of becoming a manager in the illustrious English Premier League is akin to traversing treacherous terrain, an arduous journey riddled with challenges at every turn. Yet, that is merely half the tale of torment.
The true agony lies in the ardent struggle to retain the position once attained, where the pressures and expectations loom like tempestuous clouds, testing one's mettle in the face of ceaseless scrutiny.
The intensity and stakes of every game are immense and any spell of bad form could cost a manager their job and the team a spot in the feared relegation zone.
Javi Gracia became the 13th manager to get sacked this season when Leeds announced the news on May 3.
Although it is a difficult task and a staggering thirteen managers have lost their place, a number have also excelled.
When discussing accomplished managers, one cannot overlook Pep Guardiola. Although he has secured the Premier League title for Manchester City three times in a row, the true MVP is not the Spanish tactician.
My top choice would be Eddie Howe. After joining Newcastle in November 2021, he has accomplished remarkable achievements with the club. Qualifying for next season's UEFA Champions League is an extraordinary feat.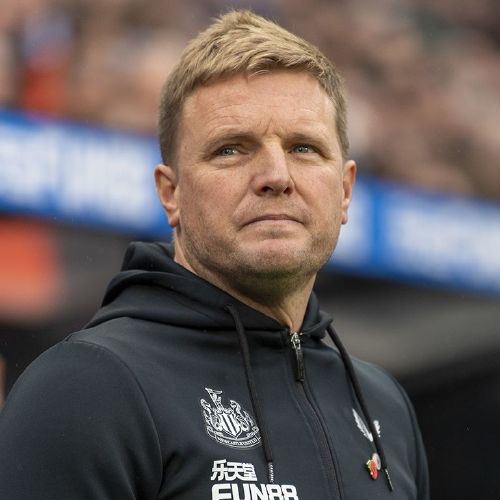 It's worth mentioning that Erik ten Hag has done an exceptional job at Manchester United, with some suggesting that he has surpassed expectations in his first season in charge.
Mikel Arteta also deserves a resounding applause for giving Manchester City a tough competition, although his best efforts fell short of displacing the Cityzens.
RELEGATION SCRAP
With relegation in the bag for The Saints (Southampton), Leeds, Leicester City and Everton were in close contest for weeks on who will complete the set going down.
Abdoulaye Doucouré's 57th-minute belter saved Everton from sinking after flirting with relegation for months.
Leeds could not cope with the intensity and brilliance of Tottenham Hotspur who were spurred on to victory thanks to a Harry Kane brace.
Leicester City went from champions in 2016 to the Championship in 2023 in what is perhaps the saddest football story yet.
So in the end, it is SOUTHAMPTON, LEEDS and LEICESTER CITY who went down.
Overall, the season has been truly remarkable, highlighted by Arsenal's triumph in the "Almost Champions" tournament.
A season that served as a reminder of Pep Guardiola's exceptional managerial abilities, solidifying his status as one of the greatest coaches in English Premier League history, if not the very best.
A league season where Chelsea's performance demonstrated that monetary resources do not always guarantee success in winning trophies.
Additionally, this season witnessed the extraordinary achievement of Brighton and Hove Albion, qualifying for the Europa League, and the unexpected victories of Brentford over Manchester City in both encounters.
With eager anticipation directed towards the forthcoming season, the present moment warrants respite and introspection for numerous teams. The recently elevated triumvirate, Burnley, Sheffield United, and Luton Town, shall be bestowed with ample months to diligently concoct their strategic blueprints and prepare for the imminent commencement of the 2023/2024 Premier League campaign.