Hataysport head coach, Volkan Demirel, has paid his own tribute to the late Christian Atsu and recounted his last experience with the former Ghana international hours before he was caught up in the deadly earthquake that hit Turkey in February this year.
Atsu was among the thousands of people who died in the disaster that has left Hatay in complete disarray ever since.
He last played for Hataysport on the evening of February 5 where he scored what was his final goal in his career when the club beat Kasimpasa 1-0.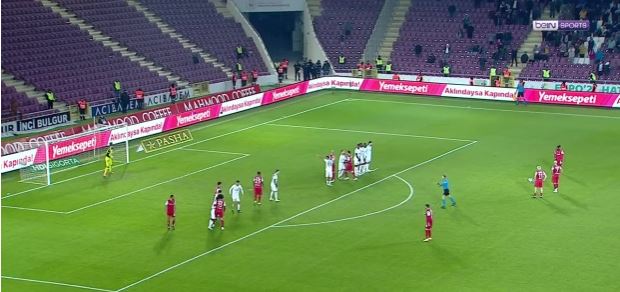 Volkan Demirel went back to that night in an exclusive interview with The Athletic and gave a detailed account of his dealings with Atsu in the week leading up to the game.
"For two months he'd not played because of injury but in the week building up to the game he came to my office and said that he was ready to play. I told him that's good, but he wasn't ready to start. In the last 10 minutes, we decided to put him on.

"In the last minute, we got a free-kick and I was telling him to cross it, but he told his team-mates he was going to shoot, and he scored a beautiful free-kick.

"I was so happy for him because he'd been out for a while. He was a good player, but most importantly a good man, a good character, he helped everyone, he would always give money to staff. He had a very big heart.

"After the match, he said to me, 'I want to keep playing'. The last time I saw him he was happy and then he was gone."
Demirel went on to give his comment on the initial reports that stated Atsu had been found by rescuers.
"It was something that spread so quickly, somebody saw a guy they thought was Christian. We knew it was not true, I went nearly every morning to the buildings, other people were saying this and that."
Per The Athletic, the matter of misinformation and some other subjects surrounding the disaster form part of current dealings between Atsu's legal counsel and Hataysport.
Atsu's body was flown to Ghana on February 19 and he was buried at Ada Foah on March 17.